Vidya's faculty members and students attend IEDC Summit 2018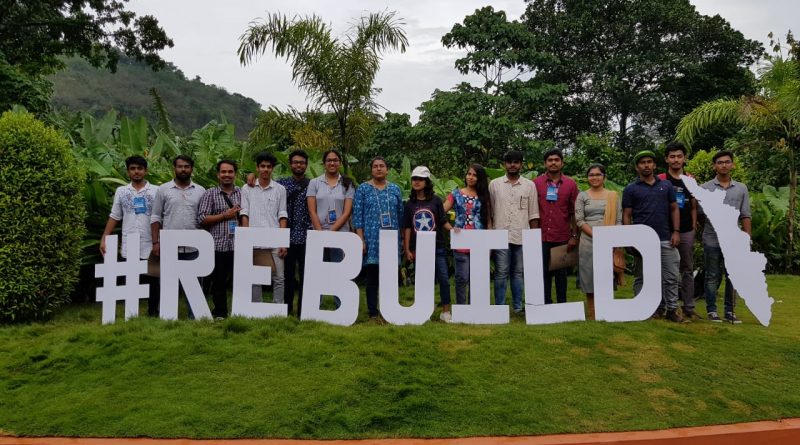 The Innovation & Entrepreneurship Development Cell (IEDC) in Vidya is comprised of a team of enthusiastic students and a team of very dedicated faculty members under the leadership of Ms Swapana E V M (Nodal Officer and AP, ECE Dept). The IEDC members got an opportunity to attend the IEDC Summit 2018 held at Amal Jyothi College of Engineering, Kanjirappally, on 3 November 2018. As many as 18 IEDC members and Ms Swapana E V M and Mr Aswin Vasanth (IEDC Staff Coordinator) attended the Summit.
Activities prior to the Summit
On 2 November 2018, the day previous to the day of the Summit, there was a meeting of the IEDC Nodal Officers. During this meeting, Mr Robin Tom, Head of TCS Incubation Lab, addressed the Nodal Officers. There was an  interactive session with Mr Joe Scaria, Reporter Times Of India, based on the topic "How to work in a tough environment". This was followed talks on by networking and capacity building by ICT and IEDC Fellows.
On the day of the Summit
The Summit started off with Poster Competition, Video Competition and Grand Installation Competition. Product Launch was based on launching of Startups.
There were talks based on creating eco-friendly alternatives to plastic carry bags, future of digital fabrication, customer loyalty and  entrepreneurship.
In the Product Hacking Section, there were talks on topics like "How Do Students Build Good Products?", "Solving everyday problems with technology", "Building a tech-product in Kerala".
In Nodal Club Talk Session, there were talks based on "Role of Incubators in India's Innovation Roadmap", "Next Gen IEDC" and "Case Studies for Beginning CTOs".
In the Maker Fest , the talks were based on "Starting up young", "Building Pop up Houses", "Computer Science in Robotics Applications", "Innovating for the differently abled" and "Creating a Drone Ecosystem". Maker Fest and Project Expo were the platforms to showcase Projects from various colleges. These sessions were meant to develop enthusiasm in developing technical products.
The Startup Boot Camp Yatra was also launched to encourage Startup Registration.