CE Dept organises workshops on Mix Design and Total Station for Polytechnic College students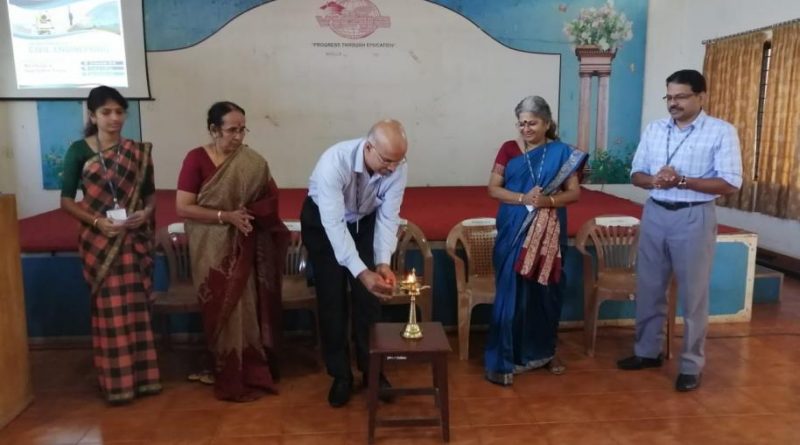 The CE Dept of the College organised two separate workshops for the benefit of students of polytechnic colleges in Kerala on 18 December 2018.
First workshop, held in the forenoon session, was on "Mix Design". The resource person was Prof Jayadevan V (Visiting Professor, CE Dept). This was followed by visits to the various Laboratories in the Dept, guided by  Ms Stephy Stephen (Trade Instructor, CE Dept).
The second workshop, held during the afternoon session of the same day, was on "Surveying Using Total Station". Ms Chaithra Chandran (AP, CE Dept.) explained the theoretical aspects of a Total Station and Mr Mohanan M S (Trade Instructor, CE Dept.) organised a practical session in the campus premises.