NSS Units' Punarjani at Velur Anganwadi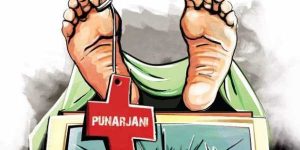 The NSS units of Vidya organized a programme under the "Punarjani" project of the NSS Technical Cell of Kerala at Anganwadi of Velur Grama Panchayat on 6 October 2019. As many as 14 NSS volunteers participated in the programme. The focus of the programme was to do the painting and cleaning works in the Anganwadi.
Punarjani
'Punarjani' is a State-wide initiative of the Kerala State Youth Welfare Board and the Technical Cell of the National Service Scheme (NSS) aimed at repairing damaged and out-of-use furniture and other health-care facilities at government hospitals across the State, by making use of the services of NSS technical cell volunteers. The MoU for the project was signed on 11 December 2013 and the initiative was launched in early 2014.
Image gallery