CSE student develops browser extension for Manglish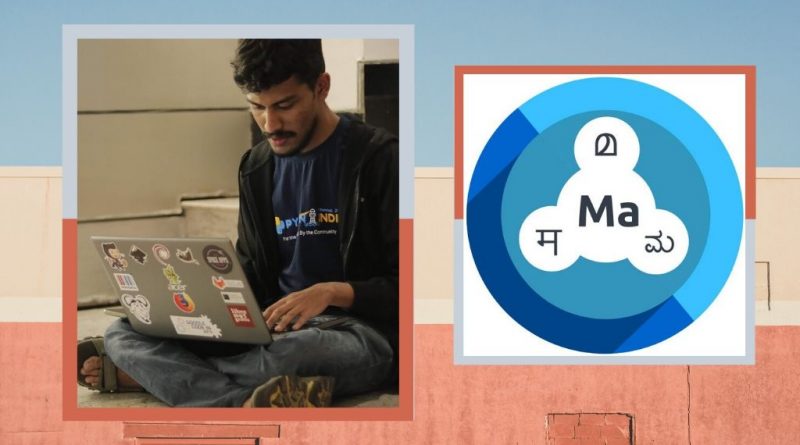 During the last several months, the pages of News & Events have featured many news items and stories highlighting the multifaceted activities of Subin Siby, currently a student in the sixth semester of the B Tech programme in CSE in Vidya. These related to his winning prizes in hackathons, his participating in prestigious events, his developing new software products.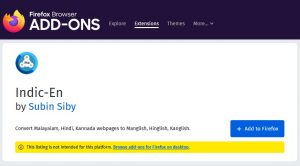 This week the Editorial Team of New & Events is happy present a new software module developed by Subin Siby. The product is a new browser extension, which Subin calls "Indic-En", which can be used to auto-convert Malayalam webpages into "Manglish" webpages, that is, Malayalam webpages in which the content is written using Modern Latin Alphabet (English alphabet). Such conversions are useful to those who speak Malayalam but are not fluent in the Malayalam alphabet. Subin's Indic-En can also be used to convert Hindi to "Hinglish" and Kannada to "Kanglish".
What is a browser extension?
A browser extension is a small software module for customizing a web browser. Browsers typically allow a variety of extensions, including user interface modifications, ad blocking, and cookie management.
Browser plug-ins are a separate type of module. The main difference is that extensions are usually just source code, but plug-ins are always executables (i.e. object code). As of 2019, plug-ins have been deprecated by most browsers, while extensions are widely used. The most popular browser, Google Chrome, has thousands of extensions available but only one plug-in: the Adobe Flash Player that is disabled by default.
Features
Converts webpages in Indian languages of Malayalam, Hindi and Kannada script to English/Latin/Roman script. Helpful for people who can understand the language, but cannot read the script. Transliterates Malayalam, Hindi & Kannada to Manglish, Hinglish & Kanglish respectively.
Supports Malayalam, Hindi & Kannada.
Auto transliterate page on load
Offline (Requires no internet to transliterate)
Options page has a transliterator tool for manual text
More info
It's currently available for Firefox (both phone and desktop). Details available HERE. Subin on Indic-En HERE.