NSS' challenges for May: Mask making challenge, video creation challenge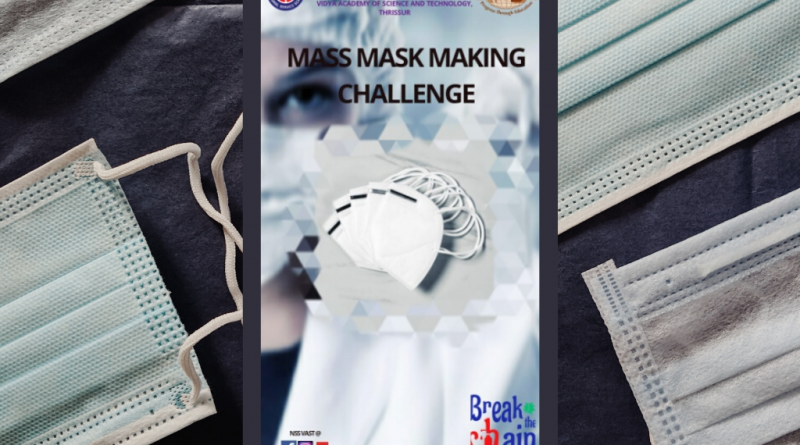 Mask Making Challenge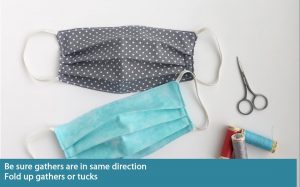 The NSS volunteers of Vidya were given a Mask Making Challenge which was a challenge to make a certain number of masks in the month of May 2020. The volunteers took the Challenge seriously and and successfully met the target as specified in the Challenge.
Creation of corona awareness videos
During the period 2 – 21 May 2020, the NSS volunteers of Vidya were intensely involved in another noble activity: Creation of corona awareness videos. The videos related to different aspects of controlling the COVID-19 pandemic such as the following:
Washing hands with soap
Using of alcohol based sanitizers
Covering nose and mouth while sneezing or coughing
Using mask or tissue and the importance of disposing it immediately
Importance of avoiding touching face, nose, mouth, eyes with hands after touching any object on public place
Maintaining social distancing and avoiding roaming on the streets and gathering in groups
Eating healthy food, exercising at home and maintaining good immunity levels to fight against the virus
The videos also emphasized the importance of self-isolation and quarantine protocols (for people of locale and for people coming into their domain from foreign places) and how to cope with current situation in a positive way . The videos created by the volunteers were uploaded in NSS YouTube channel and several social media platforms to improve awareness on COVID-19 among the general public.
---
Image gallery: Mask making challenge

---
A video gallery of 16 videos created by NSS volunteers of Vidya

---
Video 1
***
Video 2

***
Video 3

***
Video 4

***
Video 5

***
Video 6

***
Video 7

***
Video 8

***
Video 9

***
Video 10
***
Video 11
***
Video 12
***
Video 13
***
Video 14
***
Video 15
***
Video 16
***
---