Orientation programme on Salesforce Administrator Course conducted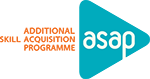 The Additional Skill Acquisition Programme(ASAP), Kerala, has come up with a new initiative for starting a Salesforce Administrator Courses through its associated Advanced Skill Development Centers (ASDC). These courses are likely of interest to coming S3 B Tech students(2019 admission). Salesforce Administrators work with stakeholders to define requirements, customize the platform, and enable users to get the most out of Salesforce. 
An online orientation programme on Salesforce Administrator Courses was conducted on 26 June 2020. As many as 52 students from 2019 B Tech admission batches participated in the programme. Mr Rakesh, the District-level Programme Manager of ASAP and Mr Arun Xavier addressed the students and gave them an overview of the course. An attractive feature of the course is that students are not required to pay any fee for course completion. But to obtain Certificates, the fee has to be paid.
---