Vidya YouTube Channel: Video clicks almost 10000 views in three days!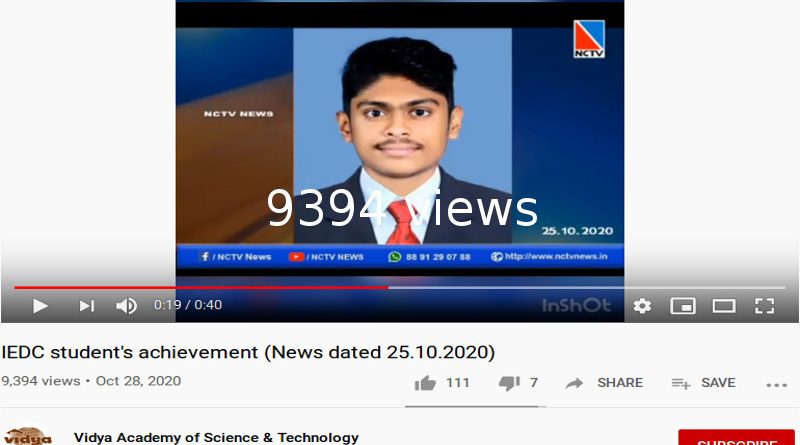 A video news clip uploaded to the official YouTube Channel of Vidya attracted 9394 views within three days of its release in the channel. The news was about Aakash Mullakkal Krishnakumar (S7 B Tech EEE) getting internship as Digital Marketing Intern at Xioami India beating one lakh students from all over India who had applied for the same position.
An appeal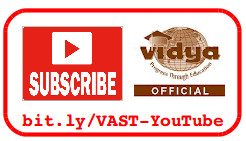 The Editorial Team of News & Events appeals to all in the Vidya family – students, faculty members, staff members, parents of students, alumni, VICT trustess – to subscribe to the channel and spread word about the channel among all well wishers of Vidya.
The channel can be accessed at the link here:
Official YouTube Channel of Vidya Academy of Science and Technology
---