Vidya's top performers in 7th semester B Tech examinations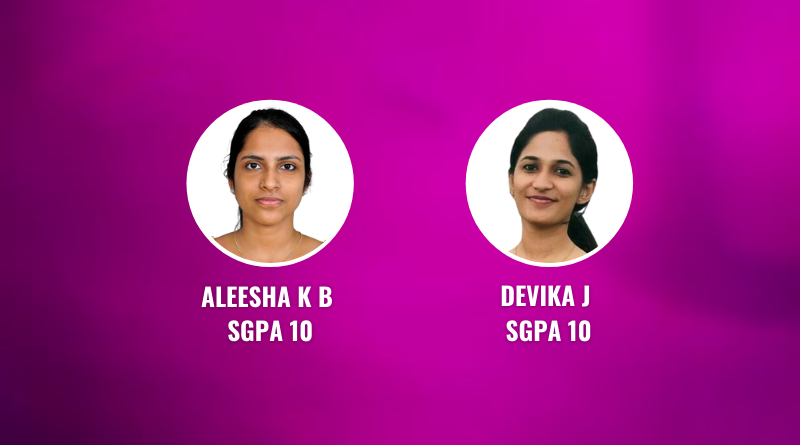 The Edidtorial Team of News  & Events is happy to report that in the recently published results of the end semester university examinations of the seventh semester B Tech classes, a large number of students of Vidya have made commendable performance by securing SGPA's of 9 and above out of a total of 10 points. The media team of Vidya created a short video displaying the names and classes of all these outstanding performers and the same has been uploaded to Vidya's official YouTube channel.
Congratulations to the top performers!
| | |
| --- | --- |
| Branch | Number of students with SGPAs 9 or more |
| ELECTRONICS & COMMUNICATION ENGINEERING | 10 |
| COMPUTER SCIENCE & ENGINEERING | 6 |
| ELECTRICAL & ELECTRONICS ENGINEERING | 2 |
| CIVIL ENGINEERING | 17 |
| MECHANICAL ENGINEERING | 5 |
| PRODUCTION ENGINEERING | 4 |
---
Video
---