Career guidance session by Voltas' Vice-President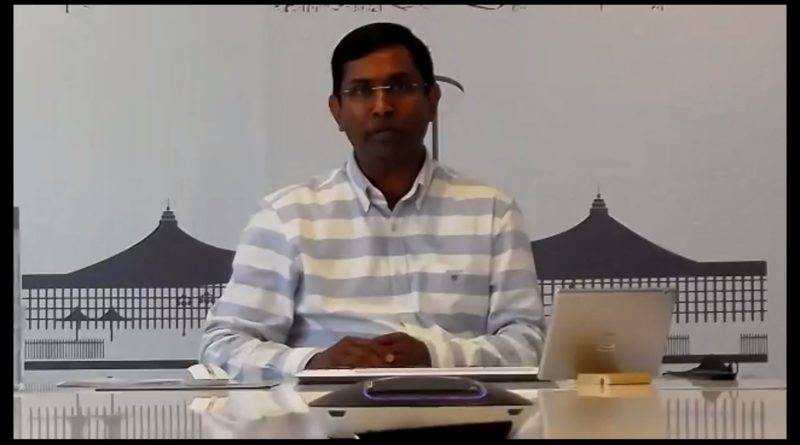 The Training and Placement Department and the Industry Institute Interaction Cell of the College jointly organised a webinar on the theme "Opportunities for Engineering Graduates: What Next After B Tech?" on 18 August 2021. The online session targeted at the 2022 pass out students was delivered by Mr A R Suresh Kumar, Vice-President and Head, International Business Operations Group, Voltas Limited.
The program was organized and conducted by the students of the college. The session began with a prayer by Ms Anjana P Anil.  Ms C M Arpita welcomed the gathering after which Ms Devika M S introduced the speaker to the audience.
Mr Suresh Kumar spoke at length about the need for the young engineers to find their own path, to develop competency, to dream and to chase their dreams by taking care of the essential competencies for a budding engineer. Mr Suresh Kumar also talked on these essential attributes and on how students should take lead in shaping their own career. The importance of having a good resume with tips on how to create one and on preparing well for the interviews and group discussions was emphasized. He extolled the students to take up internships to gain rich exposure and to find a mentor to help them in their journey.
The one hour talk was followed by a question answer session where Mr Suresh Kumar addressed the queries put forth by the students. Ms Anjali S Nair shared the experience gained after attending this meeting. Ms Devika M S proposed the vote of thanks.
---
Watch the video record of the programme
---