Success stories at Vidya's placement front pouring in!
With placements season for the 2022 pass out batch going online, a host of recruitment drives are happening concurrently. This week's update include placements at Marlabs and Sutherland.
On Marlabs

Marlabs was founded in 1996 and is headquartered in Piscataway, NJ, USA. It is a CMMI Level 5 company with offices in USA, Canada, India and Germany. In India they have offices at Bangalore, Mysore, Kochi, and Pune. Beside legal process management services, they are into next generation technologies such as AI, AR/VR, design experience etc. For more details please visit: https://www.marlabs.com/
On Sutherland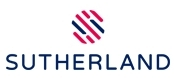 Sutherland was established in 1986 and is a global provider of business process and technology management services with a portfolio of analytics driven front and back office solutions. Sutherland has its headquarters in Rochester, NY, USA and have operations across the globe. For more details please visit: https://www.sutherlandglobal.com/
Congratulations to all the placed students!
---