Environment Day Award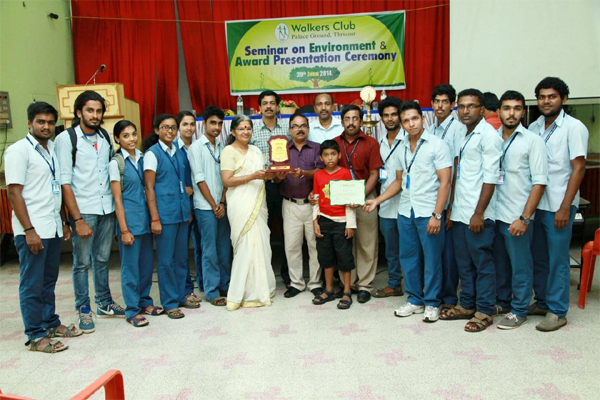 ECO CLUB- NSS joint venture got first prize for the active participation in World Environment Day celebrations .The award was instituted by Thrissur walker's club. Eco club –NSS team along with Principal Dr Sudha Balagopalan received the award in a function arranged on 29, June 2014 at Hotel Elite International, Thrissur. The function was inaugurated by C N Jayadeavan (Hon MP) Thrissur.
Dr.Shajee K Damodharan (VAST Eco club Secretary), Mr Subramanian. N.K, Mr Sudhan K R (Members of Eco club), Arun K.L (Programme Officer NSS Unit 101), Mr. Abhilash C Menon (Volunteer Secretary NSS unit 101). Mr Subin (Volunteer secretary NSS unit 200) and NSS volunteers Participated in the event.