ECE HoD publishes book on LaTeX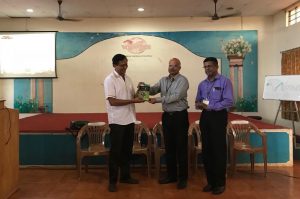 A book titled "LaTeX – A beginner guide to professional documentation" authored by Dr S Swapna Kumar (Head, ECE Dept) has been published by Laxmi Publications Pvt Ltd.
The book was formally released in a brief ceremony held in the Main Seminar Hall on 5 January 2019. Dr Saji C B, Principal, handed over the first copy of the book to Shri C K Suresh and Mr C K Suresh, Director, ATMA Foundation, formally released the book.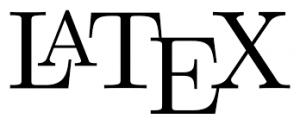 LaTeX, which is pronounced «Lah-tech» or «Lay-tech» (to rhyme with «blech» or «Bertolt Brecht»), is a document preparation system for high-quality typesetting. It is most often used for medium-to-large technical or scientific documents but it can be used for almost any form of publishing. LaTeX is not a word processor! Instead, LaTeX encourages authors not to worry too much about the appearance of their documents but to concentrate on getting the right content.
This book on LaTeX provides a highly useful guide for those who are beginning to learn the LaTeX document preparation system. It is designed in such a way that one can learn and master the LaTeX system without any prior knowledge of any programming language. The book, spread over eighteen chapters, contains several examples and illustrations to elucidate the fundamental concepts of the LaTeX.
Product details
Paperback: 536 pages
Publisher: Laxmi Publications Pvt Ltd; First edition (2018)
Language: English
ISBN-10: 9352743962
ISBN-13: 978-9352743964
An earlier book from the same author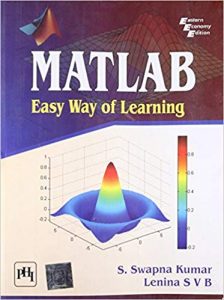 Dr S Swapna Kumar, jointly with Ms S V B Lenina, has published a book on MATLAB in March 2016. The book titled "MATLAB: Easy Way of Learning" was published by PHI Learning.

For more details click HERE.