Certificates awarded for training under Pradhan Mantri Kaushal Vikas Yojana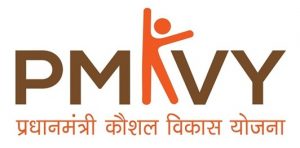 Pradhan Mantri Kaushal Vikas Yojana – Technical Institutions (PMKVY-TI) is the flagship scheme of the Ministry of Skill Development and Entrepreneurship under the Govt. of India and delivered by AICTE at the technical institutes across the country. The objective of the scheme is to enable a large number of Indian youth to take up industry-relevant skill training that will help them in securing a better livelihood.
As part of this initiative, during the academic year 2017-18, the College had conducted the following courses:
Plumber (General)
LED Light Repair Technician
The first batch of students who were trained under the scheme in the year 2017-18 completed their assessments and were certified by the respective Skill Sector Councils. During a simple ceremony held at the campus on 23 February 2019, the successful candidates were awarded with their certificates. Mr Paul Chakola (Head of Training and Placement Dept) welcomed the gathering. Dr Saji C B, Principal, presided over the function. Chief Guest of the function was Er G Mohanchandran, Exeecutive Director. Dr Ramachandran N (Prof and Head, ME Dept) Dr Swapna Kumar (Prof and Head, ECE Dept) spoke during the occasion. Ms. Resmi K Rajan (AP, ECE Dept) proposed the vote of thanks.