A proud moment for Vidya: Infosys offers placements for 20 students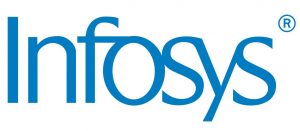 It was a proud moment for Vidya when the names of 20 of its students were found in the list of students selected for placement in Infosys after the recent pooled recruitment drive conducted in Vidya last week. The list includes names of students in B Tech (CE, CSE, ECE and ME), M Tech and MCA programmes.This is indeed a great achievement for the students because they made it by competing against several hundreds of students from several campuses spread across Kerala State.
This creditable performance by Vidya's students once again proves that Vidya's placement front continues to be, and will continue to be, very vibrant!
The Editorial Team of News & Events congratulates each of the 20 students individually on their meritorious achievement and puts on record its appreciation of the great efforts put in by faculty and staff in securing asuch a great distinction.
Congratulations pouring in
Congratulations to all successful students and the teachers supported them. Disapponted to note that EE and PE depts could not find a place in the list.

Er G Mohanachandran, Executive Director, VICT
Hearty Congratulations to the students and all those who have mentored them! Proud of you all!

Dr Saji C B, Principal
Hearty Congratulations. This is a great opportunity you have opened yourself to. Core aspirations may also be satisfied since Infosys diverges into various areas. Al the best.

Dr Sudha Balagopalan, Dean-Academics
Students selected by Infosys
| | | |
| --- | --- | --- |
| Sr. | Name   | Branch |
| 1 | Anagha K S | CE-A |
| 2 | Hyrin Thomas Neyyan | CE-A |
| 3 | Rasmi Mohan T | CE-B |
| 4 | Sneha Mohan | CE-B |
| 5 | Sreedevi A J | CE-B |
| 6 | T R Riya | CE-B |
| 7 | Divya K M | MCA |
| 8 | Abhishek Nandakumar | CSE-A |
| 9 | Anjali Murali | CSE-A |
| 10 | Anjali C | M.Tech-CSE |
| 11 | Athirakrishna P R | M.Tech-CSE |
| 12 | Jyothsna P V | M.Tech-CSE |
| 13 | Shahina K K | M.Tech-CSE |
| 14 | Anjana P S | ECE-A |
| 15 | Neelima M Menon | ECE-B |
| 16 | Rajeev Manohar V | ECE-B |
| 17 | Alvin Antony V | ME-A |
| 18 | Erumbarnelloor Nithish Neelakandan | ME-A |
| 19 | Mohammed Jiyad K A | ME-B |
| 20 | Varun Gopinath | ME-B |
---