Vidya's mechanical project in the limelight
A project by a team of S8 B Tech (ME) students of the College has attracted a lot of media attention. The project is about a machine that can grind and roast at one go. The team consisting of Nirmal M Stephen, Sandeep A M, Vishnu AS and Varun Mohandas completed the project under the guidance of Mr Hareesh K (AP, ME Dept) and MR Arun Lohidakshan (AP, ME Dept) with the overall leadership of Dr N Ramachandran (Prof and Head, ME Dept). The two news clippings reproduced below give all the details of the project.  So please read on.
Read another report on the achievement HERE.
---
News clippings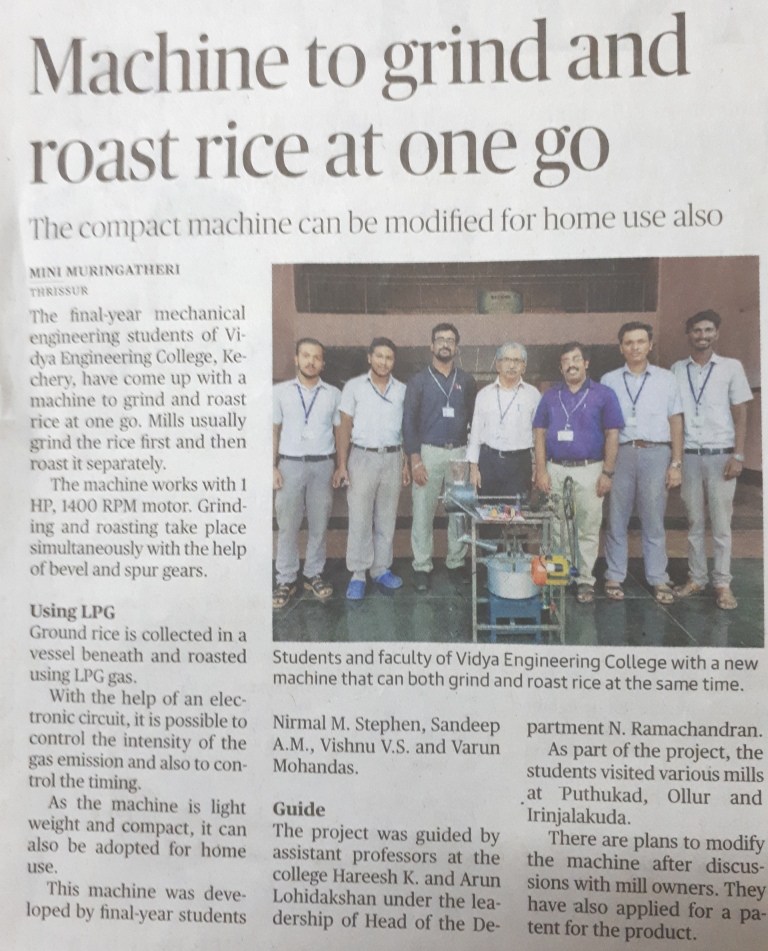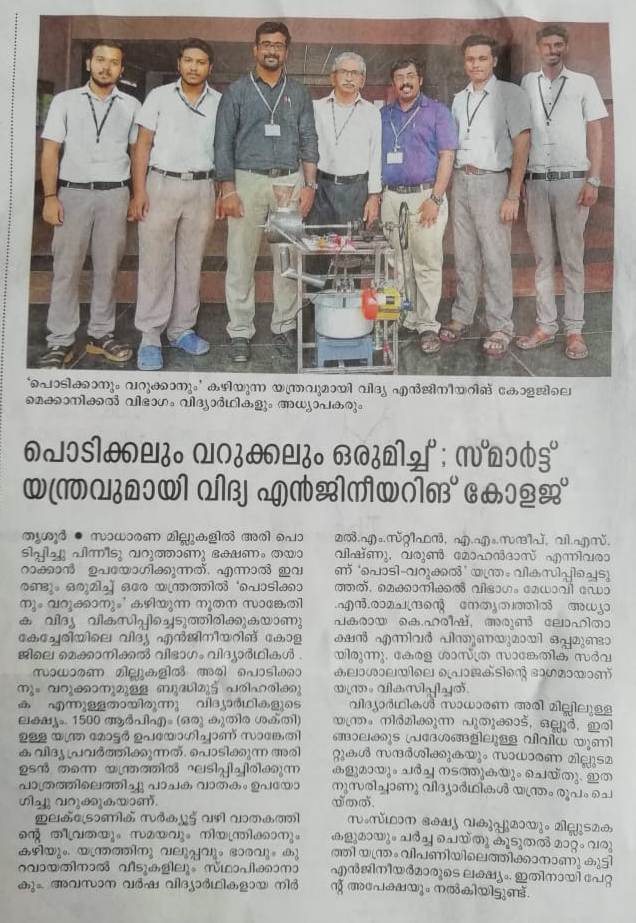 ---