Vidya students develop mobile app to help autistic children
A team of NSS volunteers of Vidya together with members of the Developer Students Club of Vidya developed  a mobile app named  "
Kootu" for easier and efficient communication between
mentally challenged children and their
parents. The
app was launched by
Honourable Minister for Agriculture Sri V S Sunil Kumar
at CRDAC Autism Center, Thrissur on 06 June 2019.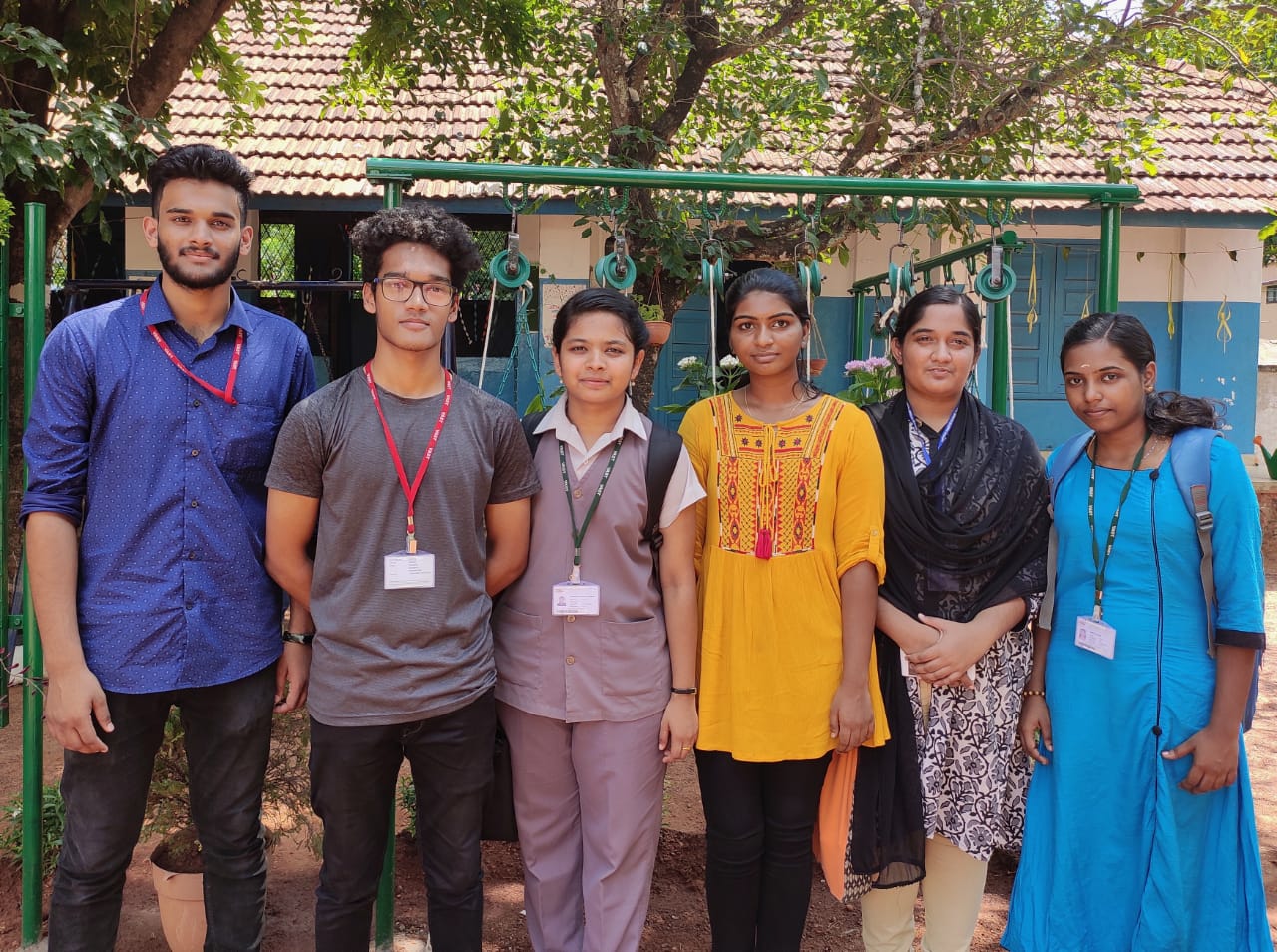 On the app
Kootu was developed as a response to demands from the parents and teachers of autistic children.  Autistic children face a lot of problems when it comes to communication. What Kootu does is to provide a provision for parents to photograph objects like different kinds of food, different persons like  family members, or any other items and save a voice recording of the name and other information about the item. The child is given the app and using it he/she can select an option and based on the visual representation the related audio is played. This helps them register an image of the same in their mind and at the same time learn from the audio played in the voice of someone they are familiar with.

The developers
The students behind the development of the app were  Shaheen N S, Hemanth
Janesh, Sharma Radhika Ramesh, Lakshmi Vadakootu, Uthara Uthaman and  Namitha Babu. Dr Sudha Balagopalan (Dean-Academics) and  Mr Anil Melepurath (NSS Program Officer) extended their support for the app development. 
---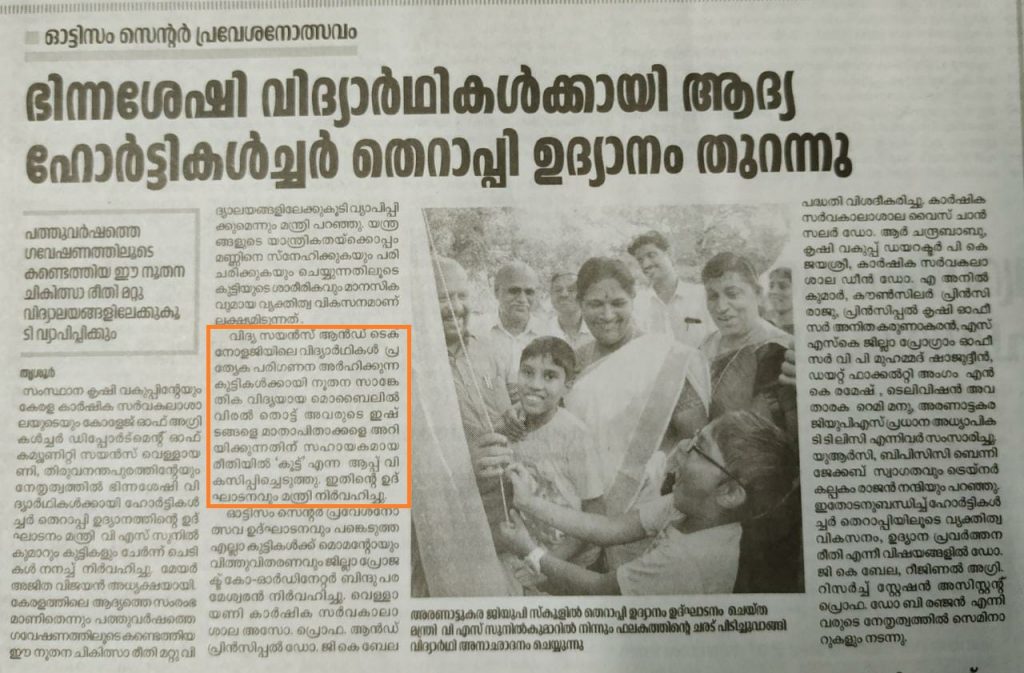 ---