Hawking Technologies and Jaldee offer placements to 6 students
Vidya's students continue to get placement offers from newer domains and companies. Great. In a recently conducted Campus Recruitment Drive, Hawking Technologies India offered placements to two ME students and Jaldee Soft Pvt Ltd to one MCA student and three CSE students. Congratulations to the placed students.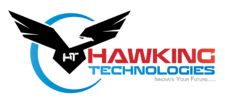 Hawking Technologies India,  with registered office at Avanur, Thrissur,  was incorporated in 2017 and is into design and manufacture of crusher solutions with an eye on niche markets. This company was founded by Mr Jinto A J an alumnus of the first batch of the ME Dept of the College.

Jaldee is an all-in-one web portal integrated with mobile application which manages service providers' day to day operations like wait list, schedule, billing and payments. Customers can search service providers and book their time slots either from the portal or from the mobile app. Jaldee is owned and operated by Jaldee Soft Pvt. Ltd. 
---
The placed students

| | | |
| --- | --- | --- |
| Shanto Anto | ME-B | Hawking Technologies |
| Naveen P | ME-B | Hawking Technologies |
| Smera PR | MCA | Jaldee Soft Pvt. Ltd. |
| Nishanth TN | CSE-B | Jaldee Soft Pvt. Ltd. |
| Mahalakshmy TS | CSE-B | Jaldee Soft Pvt. Ltd. |
| Geethu NP | CSE-A | Jaldee Soft Pvt. Ltd. |
---