Vidya's FOSSers attend Debian 10 Buster release party at St Thomas College, Thrissur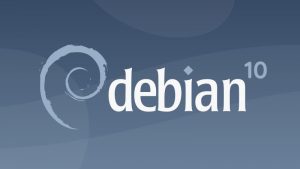 A group of three FOSSers (Free and Open Source Software enthusiasts) of Vidya attended a programme celebrating the launch of version 10 of the Debian operating sustem. This version of Debian has been given the code name "buster". The celebration event was held in St Thomas College, Thrissur, 0n 11 July 2019 under the auspices of Free Software Users' Group, Thrissur. A new version of Debian is released in roughly every 2 years. Debian is the parent operating system of Ubuntu, Linux Mint and many other distributions.
In a lighter vein
Debian was first announced on August 16, 1993, by Ian Murdock, who initially called the system "the Debian Linux Release". The word "Debian" was formed as a portmanteau of the first name of his then-girlfriend (later ex-wife) Debra Lynn and his own first name. (Wikipedia)
The release was inaugurated with cutting a cake by Dr K L Joy, Principal, St Thomas College, Thrissur. This was followed by talks by Subin Siby (S4 BTech CSE B) on FOSS, Akhil Varkey (Debian Contributor) on Debian Project and Kannan V M (FSCI) on  Open Data.
The FOSSers who attended the release party are Abhijith Sheheer (S3 B Tech CSE), Athul Raj (S3 B Tech CSE) and Subin Siby (S5 B Tech CSE).
---
Image gallery
---