PE Dept organizes an interactive session with a distinguished alumnus
Mr Ashid Sha Jaleel, a distinguished alumnus of the PE Dept of the College (B Tech, 2010-2014 batch), handled an interactive session with the students of ME and PE Depts on 20 August 2019 at 1.45 pm in the College Auditorium.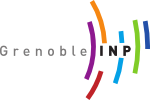 The session was organised by the PE Dept as a part of alumni-college interaction. The session was blessed with the presence of Er G Mohanachandran, Executive Direction, VICT, Dr Sudha Balagopalan, Dean Academics, Prof K Dileep (Head of PE Dept) and faculty members of PE and ME Depts. Mr Ashid has just completed his Masters of Science in Sustainable Industrial Engineering from Grenoble INP – Institut Polytechnique de Grenoble, France and got a placement as Application Engineer at German RepRap GmbH, Germany.
In July 2019, News & Events carried a report on Mr  Ashid Sha Jaleel successfully completing his Masters degree from Grenoble INP, France. The report can be accessed HERE.