QuEST Global conducts recruitment drive for the 2020 pass out batch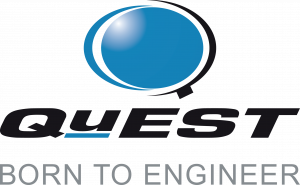 QuEST Global, a leading engineering firm with operations in aerospace, defense, medical devices, oil and gas, power, and transportation fields, conducted an online test on 29 August 2019 as part of their recruitment process. As many as 70 final year students from the 2020 pass out batches of CSE, ECE, and EEE branches participated in the process. The final interviews are scheduled for October 2019.
Ingenium
QuEST Global also organizes a national level contest for B Tech students named "Ingenium", covering the following domains : mechanical engineering, mechatronics, embedded systems, electronics engineering, automobile engineering, power generation, aerospace engineering, healthcare, industrial control systems, software development, and digital system architecture. More than 200 students of Vidya have registered for the contest this academic year. More details on the contest are available HERE.