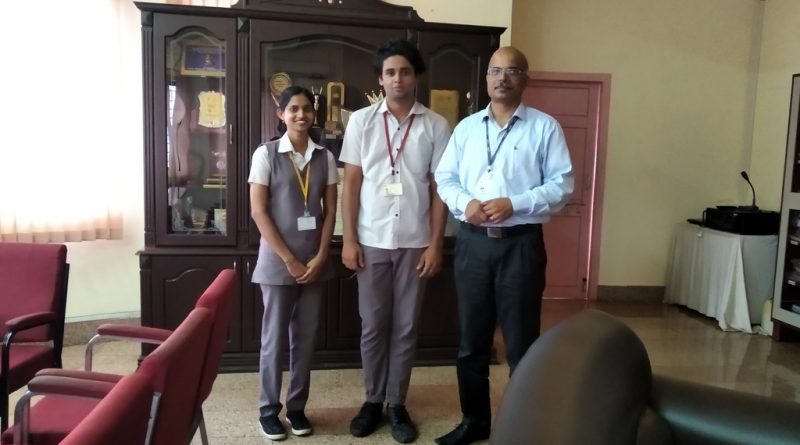 Appreciation for honesty
Here is another instance of highly appreciable honesty exhibited by Vidya students.
A team of students in the S5 B Tech ECE B batch found a ladies watch on 13 October 2019 somewhere in the campus apparently lost from its rightful owner. They handed over the watch to the Principal's Office.  The owner of the watch was later traced as Divya N B (S5 B Tech ECE B) and the watch was returned to her. The Principal personally appreciated this exhibition of honesty by students.
Read an earlier related report : Appreciation for exemplary honesty