MPowering sessions of this academic year conclude, but efforts for bettering and strengthening the acquired skills must continue!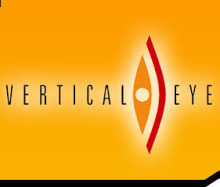 Vidya has been imparting the MPower Soft Skill Training programto students of Vidya for the past several years. The programme has been extremely well received by the students and at the end of session, every student who had attended the programme had felt really empowered and transformed into a better individual. Everybody could see and feel the positive energy emanating fromm such students.
In the current academic year, the programme covered all the students in the 2021 pass out B Tech and MCA batches, a total of 12 batches each batch undergoing three days of the activity based workshop mode training. The training season was inaugurated on  06 August 2019 and was concluded on 02 November 2019.  The first batch to undergo training was S5 B Tech CSE-A batch and the last batch was s3 MCA.
It has been the constant endeavor of Vidya to impart the best of training in team working, resume writing, interview facing skills, presentation skills, and leadership skills to our students. This is in pursuant of the mission of Vidya: "To seek, strive for and scale greater heights of quality education". A team of two adjunct faculty members of Vidya, who are experts in this domain Mr. Krishnakumar and Ms. Mridula have been providing the training under the banner of "MPOWER Soft Skill Training".
An outline of the areas covered
The topics talked about, discussed and practiced during the three-days of training cover the following areas:
Barriers to effective communication
Tips to improve spoken English
Appropriate body language
Positive mental attitude/ introspection techniques
Professionalism
Boost confidence/ creative visualization
To be more self-assured and assertive.
Career Objective/ Personality traits
Resume/ covering letter etc.
Group discussion techniques
Techniques/ postures/ tone of speech etc.
Facing interview
Self-belief/ positive affirmations
Self-assurance/ assertive
Posture/ gestures/ non-verbal communication
First impression/ grooming/ etiquette