CE Dept organizes one-day workshop for Polytechnic College students
Vidya's this year's season of opening up its resources has just begun! Great!!
The faculty and staff of Vidya always try to keep themselves aligned to the vision and mission of the College and also of the Trust that manages the College. One of the key components of that vision is extending help and services to all those who are in need of such help in the larger surrounding society. To this end Vidya opens up its resources, both physical and intellectual, to students of other educational institutions like schools, Polytechnic Colleges and Arts and Science Colleges. This opening up is implemented in the form of workshops organised by the different Depts for students of such institutions. Vidya has a great tradition of successfully organising such workshops.
As part of this opening up, the CE Dept of the College conducted a one-day workshop for students of Polytechnic Colleges on 25 November 2019 at Main Seminar Hall. The workshop turned out to be huge success with  total of 103 students from five different Polytechnic Colleges participating in the workshop.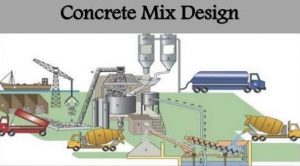 The event started with a prayer followed by a welcome speech by the Head of the Dept Dr Justine Jose C. The program was inaugurated by the Principal Dr Saji C B. Dr Sudha Balagopalan, Dean of Academics and Mr Velayudhan P, Mechanical Workshop Superintendent, gave felicitations. Ms Keerthana T R offered vote of thanks.
The sessions were conducted by dividing the set of participants into two groups. Prof V Jayadevan took a class on "Mix Design" for both the groups. Ms Lakshmipriya P and Ms Vandana V took a theory class on 'Total Station Surveying'. The related practical sessionwas handled by Mr Mohanan M S. The participants were given an ooportunity a visit the Labs of the Dept.
| | | |
| --- | --- | --- |
| Sl. No | Name of Polytechnic | Number of Students |
| 1 | Government Polytechnic, Chelakkara | 15 |
| 2 | Maharaja's Technological Institute,Thrissur | 38 |
| 3 | St. Mary's Polytechnic,Valliyodu | 12 |
| 4 | Sree Rama Polytechnic,Thriprayar | 30 |
| 5 | Thiagarajar Polytechnic, Alagappa Nagar. | 08 |
Image gallery
---