CSE Dept organises workshop on Blockchain
Vidya Center for Artificial Intelligence and Research (VCAIR), in association with leadingindia.ai, conducted a two-day workshop on Blockchain during 1 – 2 February 2020. The resource person for the event was Dr Shashidhara R, an Assistant Professor in School of Engineering and Applied Science, Bennett University. 
The programme began with a brief inaugural ceremony. The Head of CSE Dept Dr Ramani Bai delivered the welcome speech. Principal Dr Saji C B delivered the presidential address and presented a memento to Dr Shashidhara. Dr C K Raju, Prof of CSE, also addressed the audience. Mr. Sreekanth delivered the vote of thanks.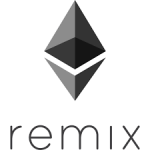 Students and faculty from Vidya as well as from other colleges participated in the event. There were about 40 participants. The activities of the workshop began with an introduction to blockchain, solidity programming, smart contract etc. This was followed by a practical session in which the participants were familiarized with the Metamask, geth and mist. On the second day of the event, the participants were introduced to a new IDE called Remix Ethereum. This was followed by a talk on how to link the blockchain with the help of the complete blockchain tools such as ganache, nodefs etc.

Image gallery
---