Koottu : Pain and palliative care training programme by NSS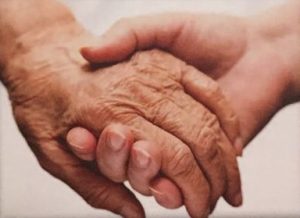 The APJAKTU NSS Cell, jointly with Vidya, conducted a regional level programme on pain and palliative care during 8 – 9  February 2020 in Vidya. As many as  64 volunteers from other colleges and 31 volunteers from Vidya,  including NSS Coordinators, participated in the camp. The inauguration ceremony was conducted at 4:00 pm at the Main Seminar Hall of the College 0n 8 February 2020.
First day
On the first day, the first session was handled by by Prof N N Gokuldas and it was a talk introducing the concepts of palliative care and home based care. In the second session, Dr E Divakaran talked about about the concept of total pain. In the third session, Mrs Jyothi Jayan Varrier talked about the psychosocial support and role of students and also about a testimony from students of SIP (Students' Initiative in Palliative). After the talks, the participants enjoyed camp fire and cultural programmes arranged by volunteers and coordinators.
Second day
The activities of the second day started with a morning assembly and a parade. After breakfast, partcipants walked up to Perumala and conducted a cleaning programme in the surroundings. The first session of the day was by Dr Satheesh Kumar. In the second session, Ms C Soumya talked about community participation and also about testimony from students of SIP. The meet was officially concluded at 2:30pm by Mr Anil Melepurath, NSS Programme Officer, Vidya .
Video on the programme
Image gallery
---