Vidya faculty members attend AICTE sponsored seminar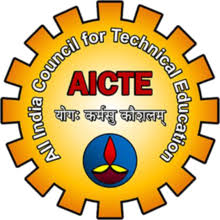 The AICTE organised a seminar on AICTE Quality Initiatives, National Initiatives for Technical Teachers' Training (NITTT) and National Educational Alliance for Technology (NEAT) on 6 March 2020 at Federal Institute of Science and Technology, Angamaly. The workshop was coordinated by Kerala State Centre for Advanced Printing and Training (C-APT). The objectives of the seminar were:
To know technical teacher training policies and its implementations.
To create awareness about AICTE quality initiatives in technical education.
To generate interest in the NEAT scheme under which technology would be used for better learning outcomes in higher education.
Mr Gokul Raveendran (AP, CE Dept), Ms Anu Maria Antony (AP, CE Dept), Mr Renjith R (AP, CE Dept), Ms Ardra P Nair (AP, CE Dept), Ms Krishnapriya (AP, CE Dept), Mr Arjun (AP, EEE Dept), Ms Neeraja (AP, EEE Dept), Mr Sreekanth (AP, EEE Dept), Ms Vandana (AP, ECE Dept) and Mr Vishnu (AP, ME Dept) attended the seminar.
Dr K T Jaleel, Hon'ble Minister for Higher Education Kerala, Dr Usha Titus. IAS, Principal Secretary, H Edn Dept, Govt of Kerala, Dr Rajasree M S, Vice Chancellor, APJ Abdul Kalam Technological University, Dr Veena N Madhavan, CEO, ASAP, Govt of Kerala, top officials from Ministry of HRD Innovation Cell and AICTE were present during the seminar.