NSS volunteers observe Mental Health Month
In the United States and in many other parts of the world,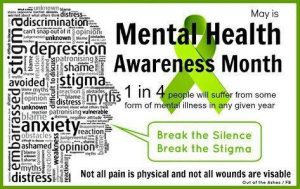 the month of May is observed as the Mental Health Awareness Month (or, sometimes, Mental Health Month). The purpose of Mental Health Awareness Month is to raise awareness and educate the public about mental illnesses. This year the Month is observed with the theme "Tool 2 Thrive". The idea is to provide practical tools that everyone can use to improve their mental health and increase resiliency regardless of the situations they are dealing with. Those who are interested in knowing more about these tools may click HERE.
In Vidya, the NSS volunteers conducted an online a mental health survey on 11 May 2020 as part of the observance of the Month. The survey was conducted using Google Forms. More than 100 people participated in the survey.
The volunteers also created a poster related to the theme.
---