CSE faculty members attend online FDP on "Examination Reforms" by AICTE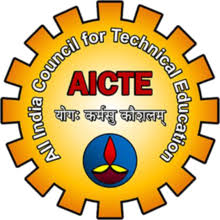 Ms Sunitha C (Asso Prof, CSE Dept) and Mr Amal Ganesh (AP, CSE Dept)  attended a four-day online FDP on "Examination Reforms" organized by AICTE during 22 – 25 April 2020.
The objective of the workshop was to bring Examination Reforms Policy for alignment of technical education with the global trend of outcome-based learning.  The strategies to be adopted in affiliated colleges to align assessment with the desired student learning outcomes  and the necessity of designing question papers to test higher order abilities and skills were explained.  Application of Bloom's Taxonomy framework to create an optimal structure of examination papers to test the different cognitive skills was also discussed.
---
---