Vidya organises mock and model exams for KEAM/NEET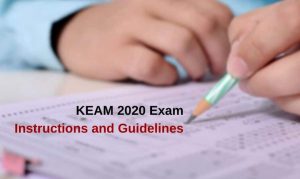 As part of Vidya's campaign for better engineering education, it was decided to organise a Mock KEAM Examination and also a Model KEAM/NEET Examination to help engineering aspirants sharpen their skills in writing a competitive examination. This would help them secure admissions to more prestigious institutions and eventually make them better engineers. Accordingly, the Mock Examination was conducted during 5 – 8 July 2020. The Model Examination for KEAM/NEET was conducted on 10 – 11 July 2020. As many as 518 students attended the Mock Examination and as many as 450 students attended the Model Examination. Scorecard was shared to all the students who attended the event.
The following students secured the highest scores in the Model Examinations.
Physics, Chemistry & Mathematics


1

Adarsha P P

GHSS, Peringottukara

2

Adithyan

SCS, Mundoor

3

Muhammed Anas

GHSS, Maranchery

4

Aditya Shaji

Carmel HSS

5

Leenu Jose

St. Antonys H.S.S., Pudukad

Physics, Chemistry & Biology


1

Krishna B Menon

Bhavans

2

Shredha Ajith

Devamatha CMI Public School

3

Thensi Ruby

GHSS, Edakkara

4

Hamna C P

GHSS, Pattambi

5

Manjusha M

Vivekodayam GHSS, Thrissur

---