NSS units celebrate NSS Day, World Rivers Day and International Day of Sign Languages
NSS Day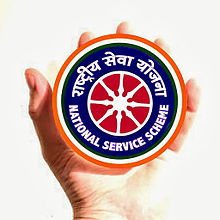 On 24 September 2020,  the NSS volunteers of Vidya organized an online meeting to address the importance of NSS Day.  Dr Sudha Balagopalan, Dean-Academics, former and  current Program Officers and NSS volunteers participated in the meeting.
Dr Sudha Balagopalan gave several valuable suggestions to the current volunteers and program officers of NSS, which would help to widen the social reach of NSS activities. Mr  Arun K L, Mr Anil M, Ms Aswathy P and Ms Mahalakshmy, all former Program Officers, participated in the program and shared their experiences related to NSS activities. Volunteers from the 2018 pass out batch onwards participated and shared their experiences. The newly enrolled volunteers were highly motivated by the love and spirit towards NSS shared by their senior volunteers. The session started at 7.00 pm and concluded at 9.00 pm.
NSS Day is NSS's birthday!
NSS was formally launched on 24 September 1969, the birth centenary year of the Father of the Nation. This is the reason why 24 September is celebrated as NSS Day every year.
---
World Rivers Day

On 27 September 2020, the NSS volunteers of Vidya conducted an awareness program as an observance of the World Rivers Day. A poster highlighting the importance of the day was prepared and shared among volunteers. An essay writing competition on the topic "Importance of rivers and its preservation" was also arranged as part of the observation of the day.
Know more about WRD
World Rivers Day is a celebration of the world's waterways. It highlights the many values of our rivers, strives to increase public awareness, and encourages the improved stewardship of all rivers around the world.
The World Rivers day was founded by an internationally renowned river advocate, Mark Angelo. The first event was held in 2005. It is annually celebrated on the fourth Sunday of every September. (For more details, visit the portal World Rivers Day.)
---
International Day of Sign Languages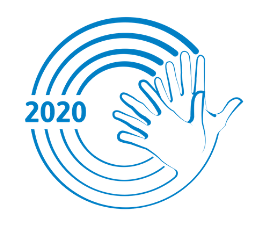 On 23 September 2020, the NSS volunteers of Vidya conducted an online webinar  to raise awareness about the importance of sign languages as a means of communication. The program started with a recitation of the NSS song "Manavageetham". This was followed by the welcome speech and a presentation. The presentation was made by a volunteer group and they talked about the international sign language, which was used by deaf people in international meetings and also informally when traveling and socializing.
According to the World Federation of the Deaf, there are approximately 72 million deaf people worldwide. More than 80% of them live in developing countries. Collectively, they use more than 300 different sign languages.
---