Winners of "Revive Read Review" : An online literary contest by Magazine Committee
Books are uniquely good at inspiring not only the readers of tomorrow, but the writers and creative thinkers of tomorrow . . .
To promote  creative thinking, to raise deeper level of reading experiences  and to  abolish boredom during the days of locked down, "VidhVangmay" – the magazine committee of Vidya in association with Association of Vidya Alumni (AVA) conducted a Literary Online Contest christened "Revive Read Review" through www.instagram.com/vidhvangmay. The readers were given a chance to think of a book that a person loved and wants to share with others. Maybe it's a book/ short story/poem in any language that inspired them most and that lingered in  their memory afterward. The winners were selected on the basis of 50% likes and 50% of quality.
First prize was won by Ajay Pramod of CE Dept for his innovative thoughts on the novel "Kayar". The second prize was won by Naveen T P who was an alumnus of Vidya for his review of the poem, "Kunje Mulappal Kudikkaruthu" which was a visual treat for the viewers. The third prize was won by Anumol of MCA Dept for the review of the novel "The God of Small Things". Consolation prizes were bagged by Naveen of ME Dept (review on "Who Will Cry When You Die?") and Kevin Devassy, an alumnus (review on "The Fault in Our Stars"). Cash prizes were handed out to the winners.
---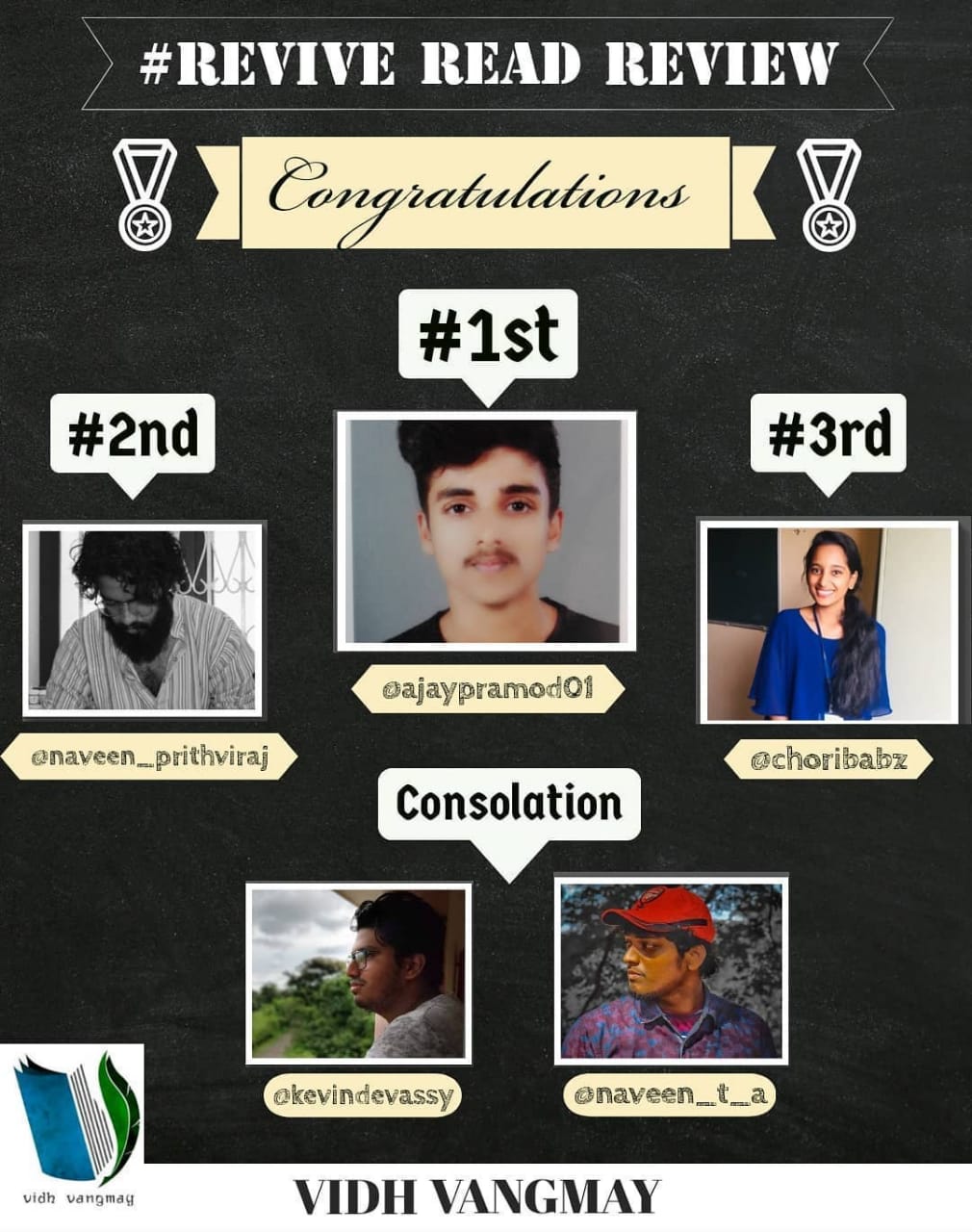 ---