Dr Latha Raj launches a Charitable Foundation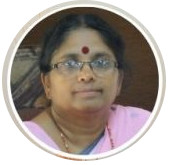 Dr Latha Raj P who has meritoriously served Vidya as Director – Student Welfare and Social Projects for about five years has launched a charitable organisation named Abhayam Charitable Foundation. The Foundation was formally inaugurated by Ms Girija Anantharaman, Managing Partner of Leo Group in the presence of Mr T S Anantharaman, Vice-Chairman of Leo Group and President of Thrissur Management Association on 3 January 2021.
Dr Latha Raj had quit Vidya to concentrate more on personal, domestic and social matters. Her association with Vidya was marked by several initiatives especially in the area of social outreach and empowerment. The successfully operating Trainers' Club of Vidya, Sameeksha, stands as a testimony of her efforts in this direction.
The Editorial Team of News & Events extends their best wishes for the success of the new initiative of Vidya's former Director – Student Welfare and social Projects.
---
---