VSEC: VICT's new initiative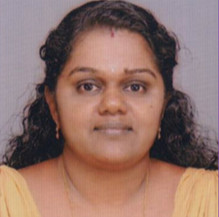 Vidya International Charitable Trust (VICT), the body which manages Vidya Academy of Science and Technology, is involved in several social outreach programmes aimed at the uplift of the weaker and marginalised sections of society and also at providing support for personal and career advancements of meritorious youngsters. The Brahma Outreach Programme (a programme to give learning support to students of neighbouring schools), Science Awareness Programme (an initiative to create enthusiasm for science among children), Sameeksha (a Trainers' Club) and Vidya Initiative for Better Engineering (a grand programme to attract the brightest young minds to the engineering profession) are some of these ventures initiated by VICT. Most of these programmes are being implemented with the active involvement of the faculty and staff of Vidya.
Vidya Social Empowerment Centre (VSEC) is a new initiative of Vidya International Charitable Trust (VICT) to serve as an umbrella body to coordinate the activities and to provide direction for the further strengthening of these initiatives. Dr Siju K C (AP, Applied Sciences Dept) has been appointed as the Head of VSEC and a Core Team with representatives from various bodies has been constituted to implement the vision of the VSEC.
Vidya is awaiting the grand formal inauguration of VSEC!
---
VSEC: Core Team Members
Dr Vineetha C P – Planning & Monitoring Associate of VSEC
Ms Divya Radhakrishnan – R&D Associate of VSEC
Ms. Akhila R – Sciene Awareness Programme (SAP) Representative
Mr Alex Chacko C – Sameeksha Representative
Ms Chithra M – NSS Representative
Mr Ramesh K V – Asso Prof, Physical Education Dept
Ms Salkala  K S– AP, MCA Dept
Mr Biju P V – AP, ME Dept
Ms Lakshmi N S – AP, PE Dept
Ms Ida David  – AP, DoASH
---