Vidya faculty members selected as members of Board of Studies in KTU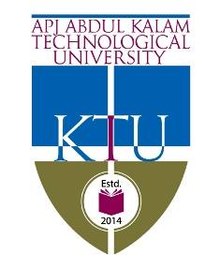 Two faculty members of Vidya have been nominated as members of the recently constituted Boards of Studies of APJ Abdul Kalam Technological University. Dr Sudha Balagopalan, Dean-Academics, has been nominated as a member of the  Board of Studies of Engineering (PG) and Mr Anil Kumar K R (Asso Prof, PE Dept) as a member of the Board of Studies of Industrial and Production Engineering.
The first statutes of the University mandate that the University should constitute the Board of Studies for each program/combination of different programs at the graduate level, post-graduate level, and research level independently or in groups. The maximum number in any board should not exceed 18 and should comprise members having more than 10 years of experience in teaching/ research/industry or combined. The University has constituted nine Boards for the UG programs, eight for the PG programs and one for the research program.
---