S5 CSE student inducted in Kerala Civil Defence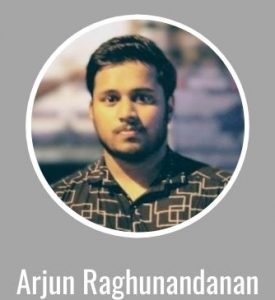 Mr Arjun Raghunandanan (S5 B Tech CSE A) attended the First Kerala Civil Defence Passing out Ceremony for the State's first Civil Defence batch on 16 February 2021.
During the event, Chief Minister Mr Pinarayi Vijayan, Kerala Fire and Rescue Services Home Guard and Civil Defense Director General Ms B Sandhya IPS and Kerala Fire and Rescue Services Director Technical Mr M Noushad along with several other dignitaries received salutation at the passing out of 2400 civil defence volunteers who had completed their training at the station level, district level and state level.
The ceremony was held simultaneously in 14 districts at 13 district headquarters under directions from Ramavarmapuram Fire & Rescue Services Academy in Thrissur. The formation of the Civil Defense Force in Kerala was due to the voluntary work of the common people of Kerala during the natural calamities in Kerala in 2018 and 2019. There are 6200 enrolled Civil Defence Volunteers in Kerala out of which the passing out was conducted for 2400 volunteers. This was the first time such an extensive passing out had taken place online. The formation of the Civil Defence was to provide disaster management training to the local people who come up with the first response in the face of disaster and to coordinate their activities at the state level.
Mr Arjun started volunteering in the program at the beginning of 2020 and joined Civil Defence in March of 2020. Later he attended further training at different levels at Thrissur Fire & Rescue Station and Thrissur Fire & Rescue Services Academy.
To know more about Kerala Civil Defence click HERE.
---
---