VIBE 2021: CSE Dept conducts webinar on "Cloud Computing with DevOps"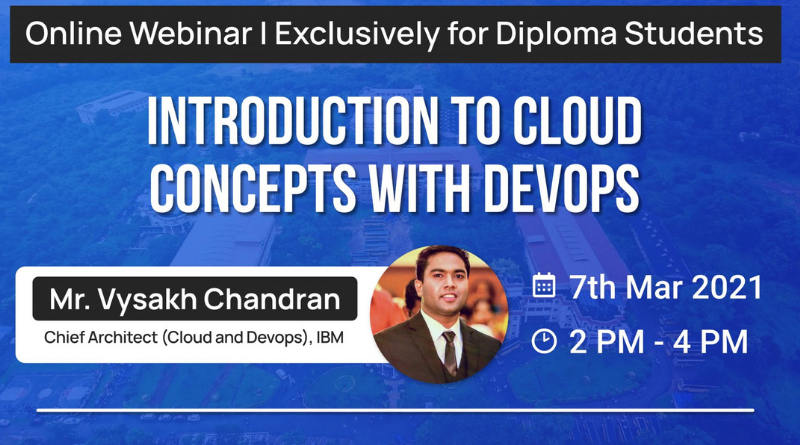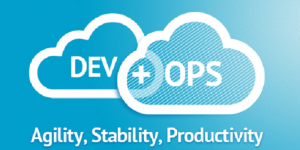 As part of Vidya Initiative for Better Engineering (VIBE 2021), the CSE Dept of Vidya conducted an online technical webinar on "Cloud computing with DevOps" delivered by Mr Vysakh Chandran, Chief Architect (Cloud & Devop), IBM, followed by a talk on "Career Opportunities for CS Students"  by Mr Paul Chackola, Training and Placement Head) on 7 March 2021 exclusively for CSE Diploma students.
Session started by seeking the blessings of God Almighty. After welcoming the participants and the orators of the webinar the resource person was introduced. Mr Vysakh Chandran completed his Diploma in Computer Science from GPTC Chelakara, and B Tech from Mumbai University. He is having more than 18 years' of experience, has several US patents to his credit and has published numerous research papers. He was a runner up in AWS Reinvent Game-Day worldwide competition. He is also an AWS, IBM, Azure, VMWare, and RedHat Certified Architect. He had worked in companies like Cognizant, Capegemini, Yahoo and Citrix. In his webinar, Mr Vysakh Chandran gave an introduction to the cloud computing and Devops through a well articulated presentation.
DevOps
DevOps is a set of practices that combines software development (Dev) and IT operations (Ops). It aims to shorten the systems development life cycle and provide continuous delivery with high software quality. DevOps is complementary with Agile software development; several DevOps aspects came from the Agile methodology.(Wikipedia)
The session was interactive and as many a 23 Diploma students from various Polytechnic Colleges in Kerala attended the webinar and the talk.
During the feedback session, Sruthy E S of Govt Women's Polytechnic College, Nedupuzha appreciated the CSE Dept for conceiving the idea of organising such a webinar, congratulated the resource persons for their excellent presentations, and expressed the expectation that the CSE Dept would organise more such activities in the future.  The program was wound up by the convener Ms Salitha K K (AP, CSE Dept) thanking the participants for their active participation in the programme.
---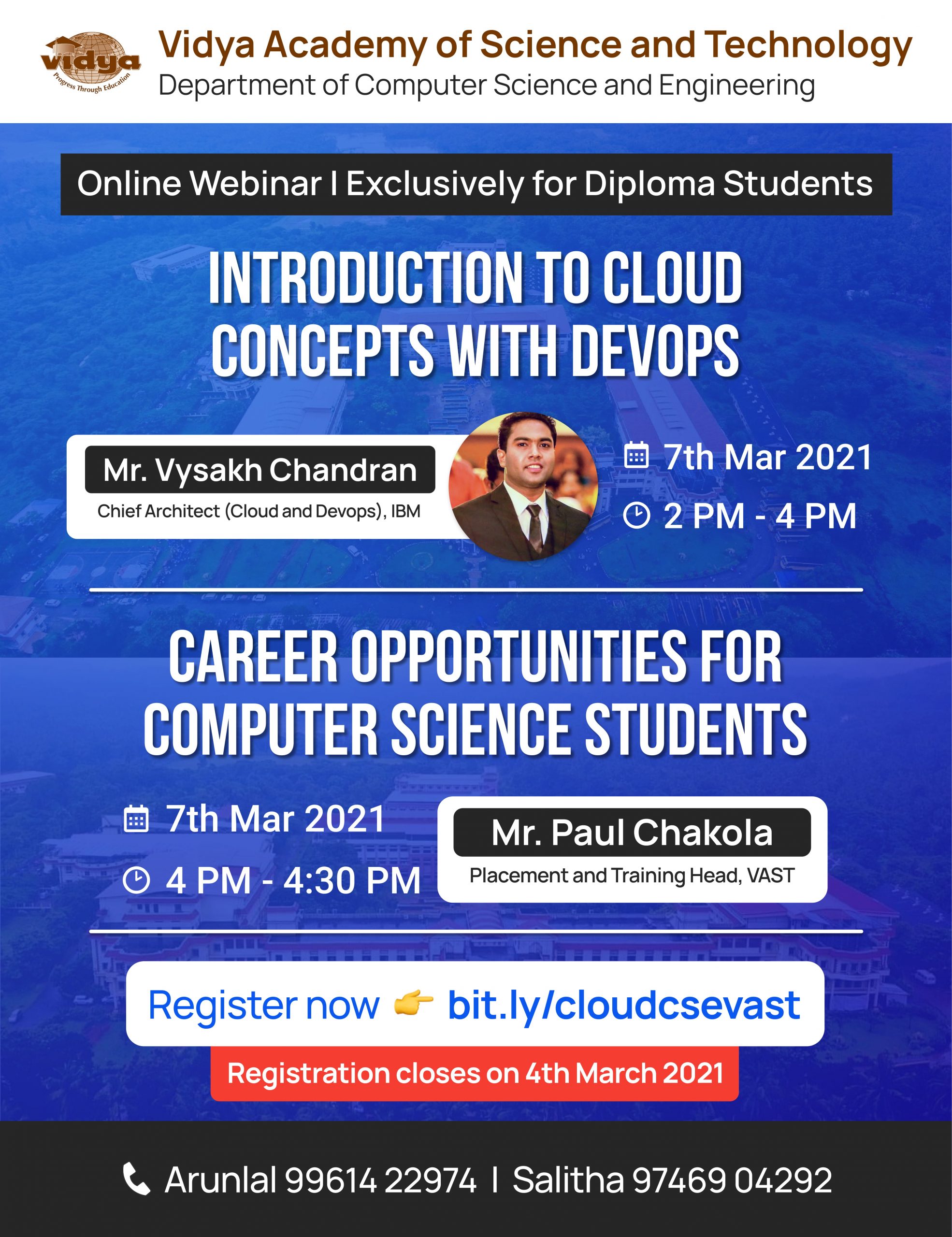 ---