CE Dept hosts two-day workshop on conceptual structural design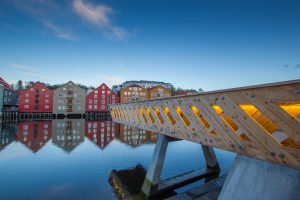 A two-day workshop on "Conceptual Structural Design" organised by the CE Dept was inaugurated at 9.15 am on  27 March 2021 by the Chief Guest Er Sasikumar T, Structural Engineer, Auditor and Trainer (Executive Engineer (Rtd), Water Resource Department, Government of Goa).
The programme started with a prayer. The welcome address was delivered by Dr C Justine Jose (Prof and Head, CE Dept). Dr Saji C B, Principal, delivered the presidential address.  The experts Er Sahul Hameed and Er Devadas P G were introduced by Er Sasikumar T. The inauguration session came to an end by the vote of thanks by Dr Abhilasha P S, Coordinator of the workshop and Associate Professor, CE Dept.
Conceptual structural design
. . . is about structural design aiming for more than solely carrying loads; it is about carrying loads in ways that, in addition to being structurally sound, appear meaningful, beautiful or otherwise interesting. Applied on work across the professions of architecture and structural engineering, the term conceptual structural design is about developing structures that unite structural functionality and visual form into a meaningful and interesting whole.
As many as 28 participants from various industries, engineering colleges, and also MTech students from Vidya attended the workshop. The workshop was a platform for various budding structural engineers to get an insight about the on-site methodology based on field experience and also to explore various challenges in the field of construction and to disseminate it to society. This workshop definitely improved the institute-industry interaction which will enhance the employability of Vidya's students.
---
Image gallery
---