ECE faculty member participates in Guinness World Records Attempt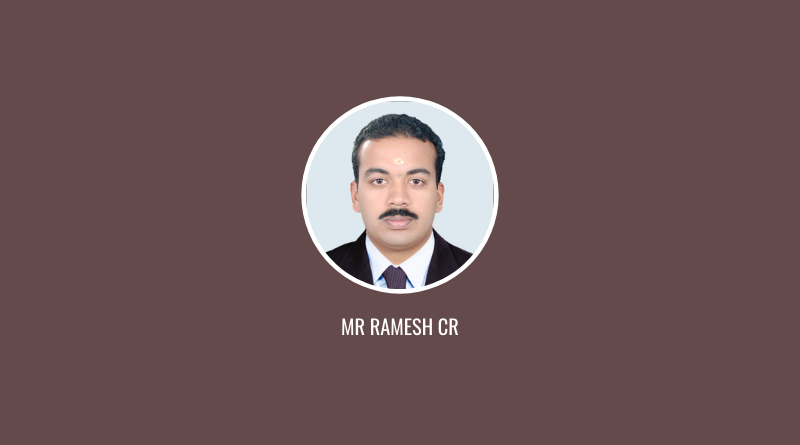 Mr Ramesh C R (AP, ECE Dept) received participation certificate for the Guinness Record Attempt.
Madras-incubated startup GUVI was collaborating with the All India Council for Technical Education (AICTE) to upskill 10 lakh Indians in coding through a one-day free workshop called 'AI-For-India 1.0'. The event was expected to set the world record for the largest coding workshop conducted online. Targeted towards students, IT professionals, and anyone in the age group of 8 to 80 years interested in coding, the event was conducted on April 24, 2021. Mr Ramesh C R participated in the event though he could not complete it. However the organisers appreciated his enthusiasm by awarding him a certificate for participation in the Guinness World Records Attempt.
---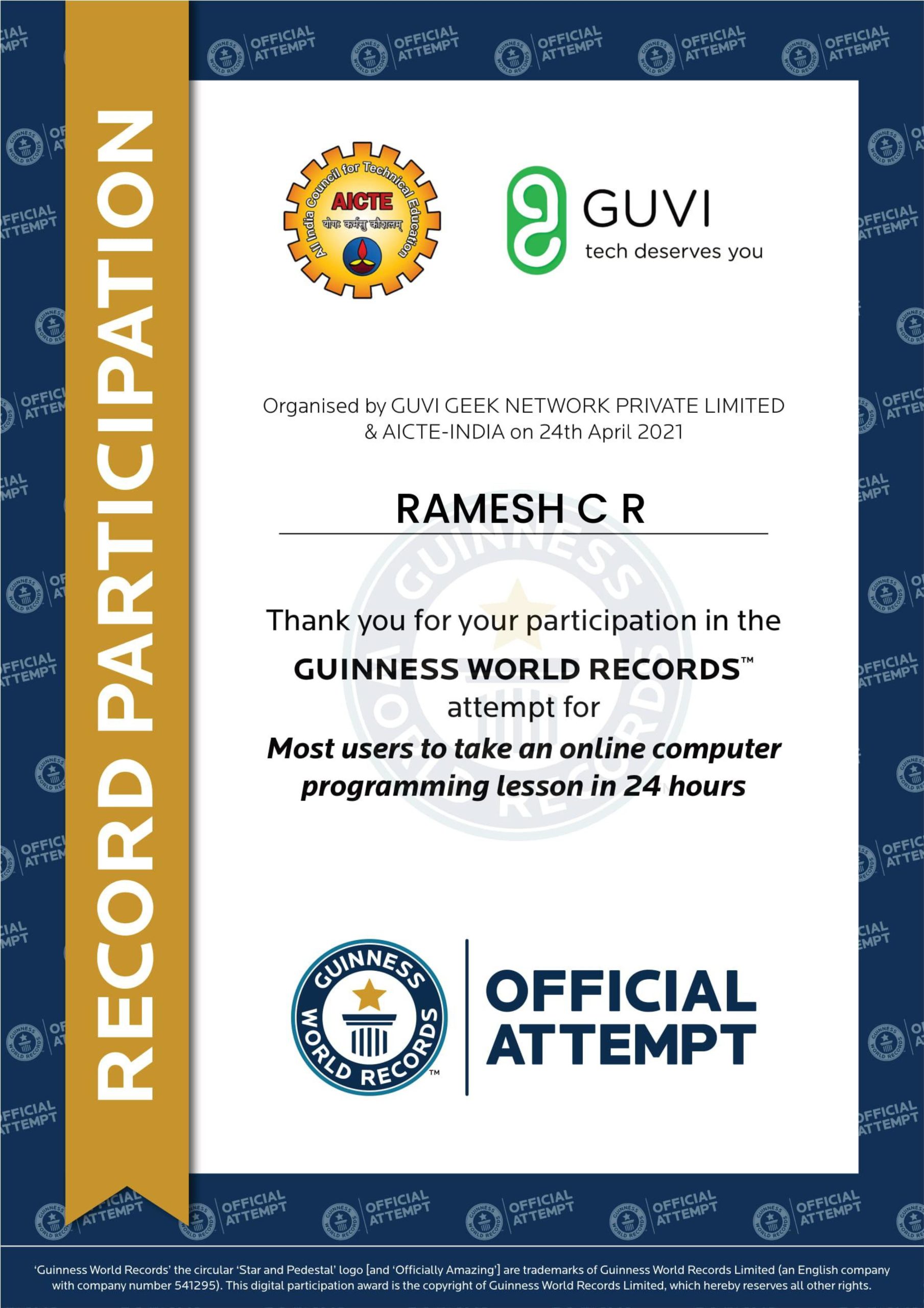 ---