Vidya celebrates National Reading Week with quiz and webinar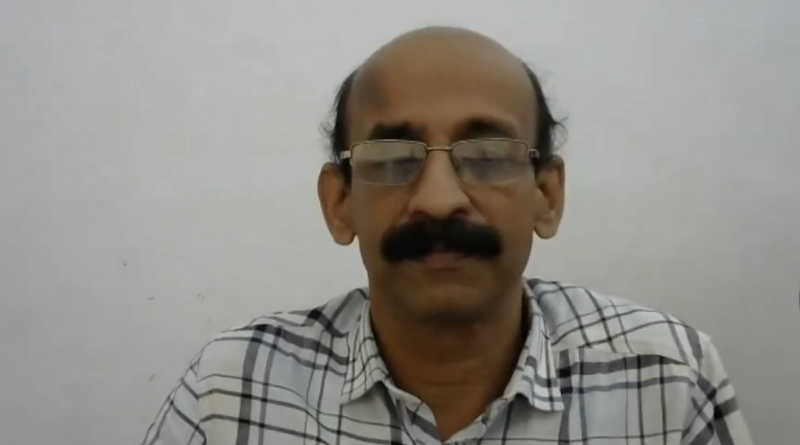 Vidya's  Central Library organised two events as part of National Reading Week celebrations and as a tribute to Sri P N Panicker on his death anniversary: An online literary quiz and a webinar on use of library and e-resources in engineering and technology
P N Panicker
P N Panicker (1 March 1909 – 19 June 1995) is known as the Father of the Library Movement in Kerala. The activities of the Kerala Grandhasala Sangham that he initiated triggered a popular cultural movement in Kerala which produced universal literacy in the state in the 1990s.
June 19, his death anniversary, has been observed in Kerala as Vayanadinam (Reading Day) since 1996. The Department of Education in Kerala also observes Vayanavaram (Reading Week) for a week from June 19 to 25. In 2017, Indian Prime Minister Narendra Modi declared June 19, Kerala's Reading Day, as National Reading Day in India. The following month is also observed as National Reading Month in India. (Wikipedia)
Literary Quiz Competition
On June 19th, the Central Library conducted an Online Literary Quiz Competition with as many as 7 teams from various departments. Ms Surabhi, Asst Librarian, served as the quiz master.
Winners
First Prize: Neha Baju, S2 B Tech CSE-B
Second Prize: Deva Priya, S2 B Tech CSE-A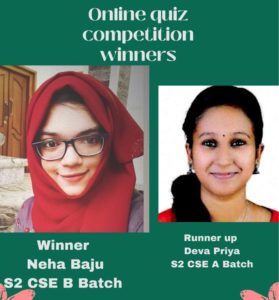 Webinar on Use of Library and E-resources in Engineering & Technology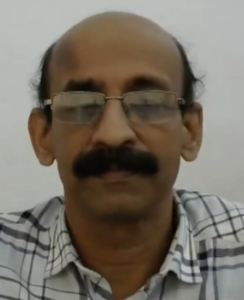 The second event was a talk on "Use of Library and E-resources in Engineering & Technology" by Dr A T Francis, University Librarian, Kerala Agricultural University, Thrissur, held on June 22 at 11.15 am. Dr Francis highlighted the importance of reading and encouraged all students to cultivate the habit of reading. He strongly emphasised the importance of reading newspapers and literary books and also stressed the need for non-technical books in the libraries of technical institutions. In the second part of the session he presented several useful links on various electronic resources available on net relating to engineering and technology. The session was highly informative and useful to the attendees.
Mr P C Girishkumar, Librarian, delivered the welcome address and Dr V N Krishnachandran, Vice-Principal and Head of MCA Dept, delivered the presidential address.     Mr P N Unnirajan, Director-Administration and Dr Sudha Balagopalan, Dean-Academics, joined to offer felicitations. Ms Surabhi, Asst. Librarian, proposed the vote of thanks and the session was concluded at 12.45 pm.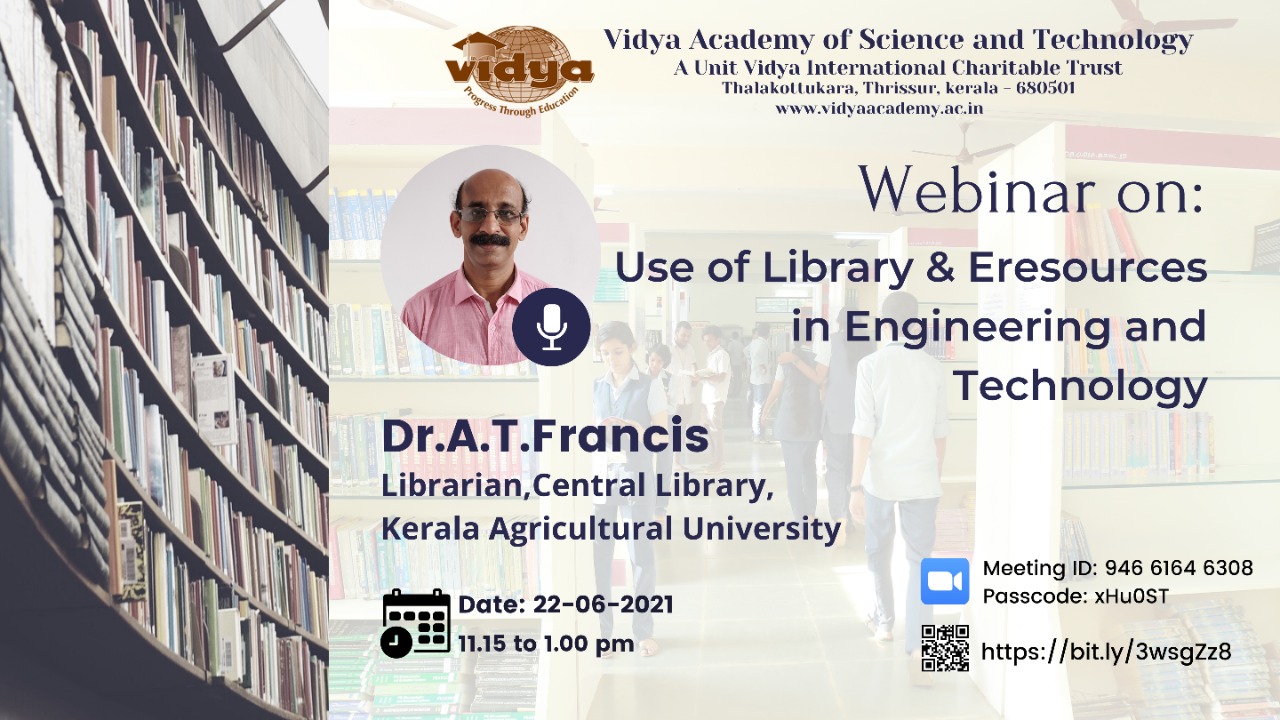 ---
Full video record of the webinar
---