Our Vidya, our pride! Vidya becomes first college in Kerala to organize Covid vaccination drive for students and staff
First time by a college in Kerala!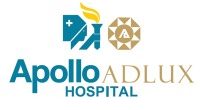 Vidya organized a mega vaccination drive at college campus  on 6 July 2021 as part of creating a defense shield against Covid second wave. The vaccination drive was conducted by the College's Innovation and Entrepreneurship Development Cell (IEDC) in association with  Apollo Adlux Hospital, Karukutti, Ernakulam District. This is the first time in the state that a technical education institute is organizing such a mega vaccination drive.
The Covishield vaccine was given to 496 persons. IEDC Nodal Officer Mr Anil Melepurath lead the vaccination camp along with Sooraj R, Akhildas, Saneekh, Sachin Sudheesh, Mijo Jose, Alfred and Senjith. The mega vaccination camp was held at the college Auditorium and was attended by teachers, students, staff members of the College and also by local Gramapanchayat officials. Principal Dr CB Saji said the drive was organized at the college to make vaccination available to all staff, students and faculty, ahead of the start of the university exams.
---
Image gallery
---
TV News
---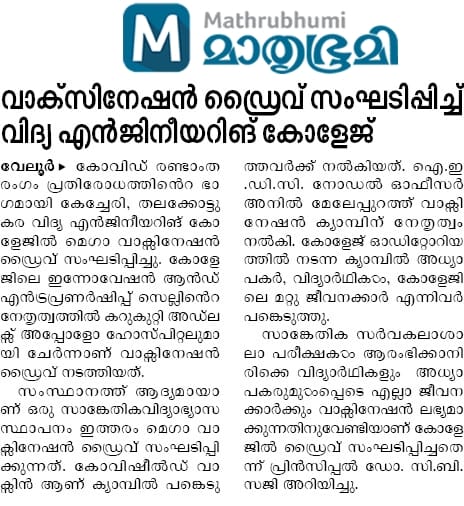 ---