Outgoing students present an Onam gift to MCA Dept!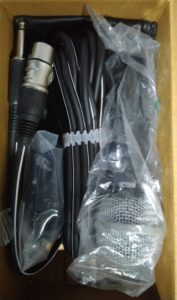 It was the last day for them in Vidya's campus as students. The outgoing students (2021 pass out) of the MCA Dept had come to the College to collect their TC, CC and other documents. A few faculty members were also present in the College to bid them adieu. The outgoing students made the day all the more memorable by presenting a small gift to the Dept to keep an enduring memory of them in the Dept. They, very thoughtfully presented a complete mike set, with a mike stand all to the Dept and Mr Sajay K R and Mr Dijesh P, Associate Professors in the Dept, received the gift on behalf of the Dept. Even though the gift was presented by the students of the 2021 pass out batch, it was indeed realised with the help and involvement of all students in the 2020, 2021 and 2022 pass out batches.
Since gift was presented on the eve of Onam it also turned out to be an Onam gift as well!
A very thoughtful action by the students of the MCA Dept indeed!
---