MCA Dept's Online Workshop for Std VI students in Sacred Heart School with classmate as "teacher"
On the Workshop
The MCA Dept of Vidya, jointly with Sacred Heart Convent Girls' Higher Secondary School, Thrissur, organised an "Online Workshop on Video Editing" for Standard VI students of the School on 28 August 2021. What made the Workshop unique and first of its kind was the fact that the resource person for the workshop was Gatha Bimal, a student of the same class. Gatha Bimal is daughter of a faculty member of the MCA Dept of Vidya, Ms Salaka K S. The MCA Dept got wholehearted cooperation from the school authorities, especially the School Headmistress Sr Agnes CMC and the Class Teacher Sr Elizabeth CMC, for conducting the workshop.
About 50 students attended the Workshop. The MCA Dept has promised to give participation certificates in hard copy to all participants.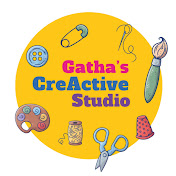 Gatha is running a TouTube channel "
Gatha's creActive Studio
" and she picked up her skills in video editing while creating stunning videos for publishing in the channel. The germination of the idea of organising a such a worksop was in a request from some of Gatha's friends to teach them video editing.
The Workshop was started at 10.00 am sharp with a brief traditional inaugural ceremony with Mr Sajay K R (Asso Prof, MCA Dept) welcoming the participants, me giving an introduction to the programme, the Headmistress and the Class Teacher offering felicitations and Ms Siji C B (AP, MCA Dept) proposing vote of thanks. It concluded after a question-answer session at 11.30 am.
The Dept organised the Workshop under the banner of "ViCA OUTREACH" an initiative of the MCA Dept. The initiative has not yet been formally inaugurated even though the Dept has started organising programmes under this banner.
Feedback
The parent of one of the participants was a teacher in Vimala College. After the programme she contacted Ms Salkala to enquire whether such a programme could be arranged for her students in Vimala College. See also the below given image which shows some of the responses in the formal feedback collected using Google form: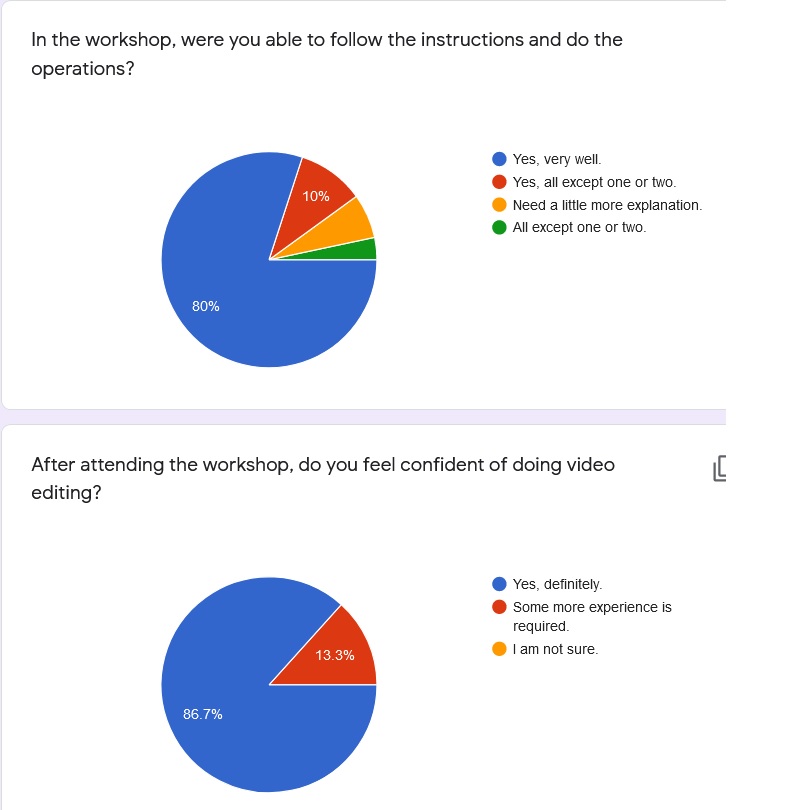 Thanks to Mr Arun Lohithakshna (AP, ME Dept) the programme found a mention in Asianet News on 29 August 2021. The news can be watched in YouTube at
Asianet News
.
---