Online workshop for college students by ViCA Outreach grabs headlines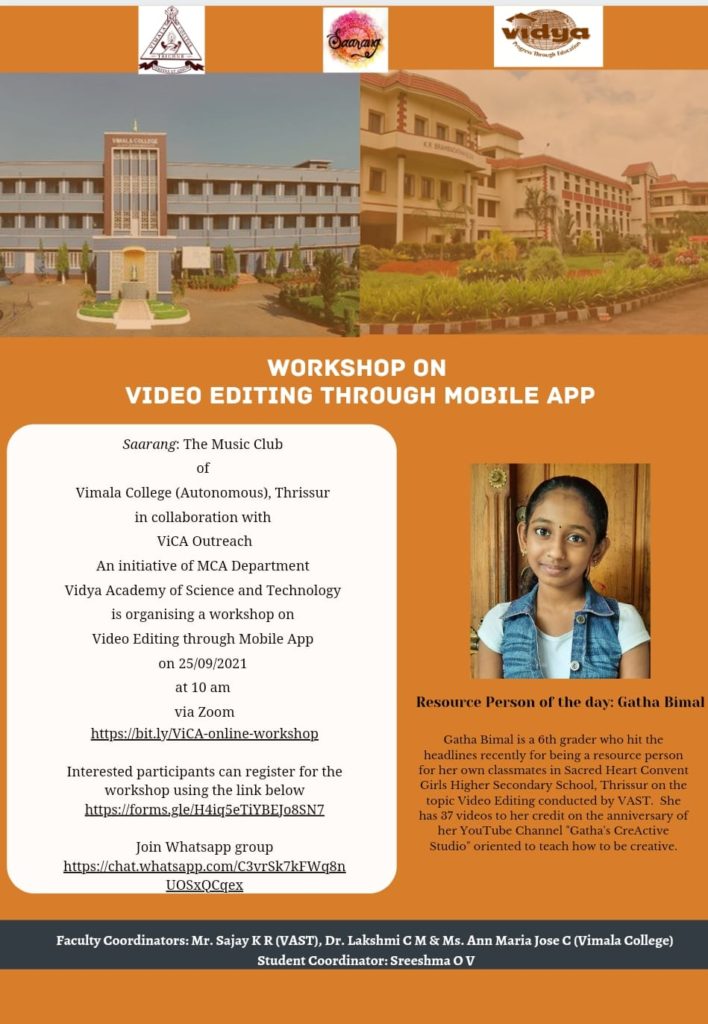 "ViCA Outreach" is an initiative of the MCA Dept to reach out to students in other educational institutions. The initiative was formally launched by Dr V N Krishnachandran (Prof and Head, MCA Dept) on 8 September 2021 in an online event held via the Zoom platform.
As part of the activities of ViCA Outreach, an online workshop on video editing was conducted for the students of Vimala College, Thrissur on 25 September 2021. The workshop was organised jointly with "Sarang", the  Music Club of Vimala College. The resource person for the workshop was Gatha Bimal, a sixth standard student of Sacred Heart Girls' Higher Secondary School, Thrissur and daughter of Ms Salkala K S (AP, MCA Dept).Around 100 students partcipated in the workshop and all of them gave a highly appreciative feedback on the presentation by Gatha Bimal. Gatha had conducted a similar workshop earlier on for her classmates and it was also highly appreciated.
The programme was coordinated by Prof Sajay K R (Asso Prof, MCA Dept, VAST), Dr Lakshmi C M (Vimala College), Ms Ann Maria Jose C (Vimala College) and Sreeshma O V (Student Coordinator, Vimala College).
This amusing situation where a sixth standard student is conducting an online workshop for undergraduate students of a college attracted a lot of media attention and it was reported in several national Malayalam TV Channels including Manorama TV and also in several national Malayalam newspapers like Malayala Manorama and Janmabhumi.
---
News in print media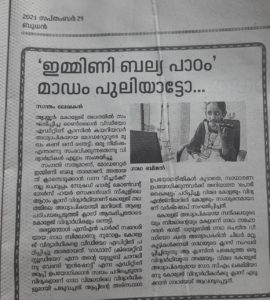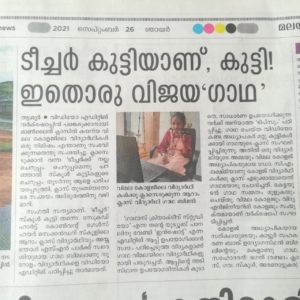 News in electronic media
Link to news in TCV: https://youtu.be/HNR7IVGpAEc
Full video record of the workshop