Swatch Bharat Mission at Ollur, Puthukkad and Mulankunnathkavu Railway Stations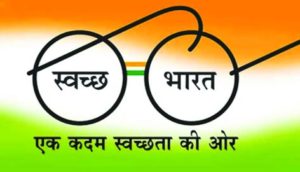 Inspired by the Swatch Bharat Mission of Govt of India, the NSS Units of Vidya organized cleaning programs at Ollur, Pudukkad and Mulankunnathukavu Railway Stations. As the normal services of all passenger trains are about to start within few weeks post Covid 19 induced lock down, it is necessary to clean the surroundings of the railway stations at this point of time.
The programme at Ollur and Pudukkad Railway Stations were held on 25 September 2021. Volunteers were asked to clean the station surroundings by removing plastics and unnecessary shrubs.  Also the station master gave a short informative session to volunteers on his duties and railway signals. The program was from  9 am to 12 pm. Around 35 volunteers took active participation in this program and made it a grant success.
The programme at Mulankunnathukavu Railway Station was held on 28th September. Railway Station Superintendent Ms Remalakshmi Chandrasekhar, Station Masters Mr G B Skariya and Ms Ananthalakshmy appreciated the efforts of the students.
NSS Programme Officers Mr Suneesh E and Mr Cinto P A coordinated the programs at different railway stations with the support from Mr. Arun K L, Assistant Professor, ME department.
---
Newspaper Reports
Images
NCTV news
---