13 students secure placements in Aspire Systems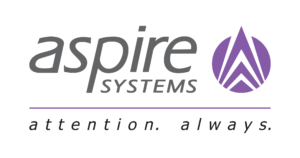 Aspire Systems is a global technology services firm serving as a trusted technology partner for their customers. They work with some of the world's most innovative enterprises and independent software vendors, helping them leverage technology and outsourcing in specific areas of expertise. Their services include product engineering, enterprise solutions, independent testing services and IT infrastructure support services.
After their recent recruitment drive for the 2022 pass out batch, thirteen Vidya students have been provided with a placement offer. Congratulations to !!
| | | | |
| --- | --- | --- | --- |
| Shaheena A | MCA | MCA | Aspire Systems |
| Aswathy MR | MCA | MCA | Aspire Systems |
| Maria Benny | MCA | MCA | Aspire Systems |
| Mariya C | MCA | MCA | Aspire Systems |
| Liyana Faisel | B. Tech | CSE-B | Aspire Systems |
| Dilna K | MCA | MCA | Aspire Systems |
| Pranav Kuruppath | B. Tech | CSE-B | Aspire Systems |
| Anjana M Arun | B. Tech | CSE-A | Aspire Systems |
| Saranya V | MCA | MCA | Aspire Systems |
| Yogita R Nair | B. Tech | CSE-B | Aspire Systems |
| Adithyalakshmi S | MCA | MCA | Aspire Systems |
| Sreeharsha VP | MCA | MCA | Aspire Systems |
| Reshma PR | MCA | MCA | Aspire Systems |