EEE Dept conducts two-day workshop on Arduino for polytechnic college students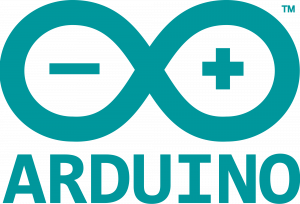 A two-day workshop on Arduino Programming, Simulation and Hardware Interface was hosted by the EEE Dept exclusively for the Electrical Engineering students of Thiagarajar Polytechnic College, Alagappanagar, Thrissur on 21 – 22 February 2022. As many as 54 students from Thiagarajar Polytechnic College attended the program. The focus of the workshop was to impart programming, simulation and interfacing skills using Arduino board and Tinkercad Website.
The inaugural ceremony of the workshop commenced with the welcome speech of Dr Mary P Varghese (HOD-in-charge, EEE DEpt). Dr Saji C B (Principal) inaugurated the function. Mr. Vishnu Rach K R (AP, EEE Dept), one of the resource persons of the workshop, gave an overview of the program. Mr Krishnakumar M (AP, EEE Dept) proposed the vote of thanks.
After the formal inauguration, the students were introduced to the software platform of Arduino boards called Arduino IDE and the simulation website called Tinkedcad. In the hands-on hardware sessions, students were given onboard training on digital read, digital write, analog read, analog write, sensor interface, LCD interface, serial monitoring etc. On the second day they were asked to complete a small project using all these functions.
Mr Vishnu Rach K R (AP, EEE Dept) and Mr Arun Xavier (AP, EEE Dept) led the sessions. Trade instructors of EEE Dept assisted the resource persons during these sessions. The workshop concluded with a valedictory function in which Mr Suresh Lal, Executive Director, VICT felicitated the participants.
About Arduino
Arduino is an open-source electronics platform based on easy-to-use hardware and software. Arduino boards are able to read inputs – light on a sensor, a finger on a button, or a Twitter message – and turn it into an output – activating a motor, turning on an LED, publishing something online. You can tell your board what to do by sending a set of instructions to the microcontroller on the board. To do so you use the Arduino programming language (based on Wiring), and the Arduino Software (IDE), based on Processing.
Image gallery
---