IEDC conducts Treasure Hunt
The Innovative and Entrepreneurship Development Centre (IEDC) of Vidya conducted a Treasure Hunt competition on 13 February 2022.
The competition consisted of a series of questions posted in a Google Drive folder as challenges to the participants. Every question challenged the participant to find the hidden word from the given clues. The first ten participants to finish all the questions in the shortest duration of time were announced as the winners of the first round. These winners then participated in an offline treasure hunt competition.
Dr Mary Varghese (Associate Prof and H0D-in-Charge, EEE Dept) handed over the gifts to winners. Winners were Abhishek S Nair (S3 EEE), Sanju P Joju (S3 EEE), Fredy Francis (S3 ECE), Abhilash Krishnan A (S3 ECE), Nandana R Kumar (S3 ECE), Manjusha M (S3 ECE), P S Sidharth (S3 ECE) and  Aswin Krishna (S3 ECE).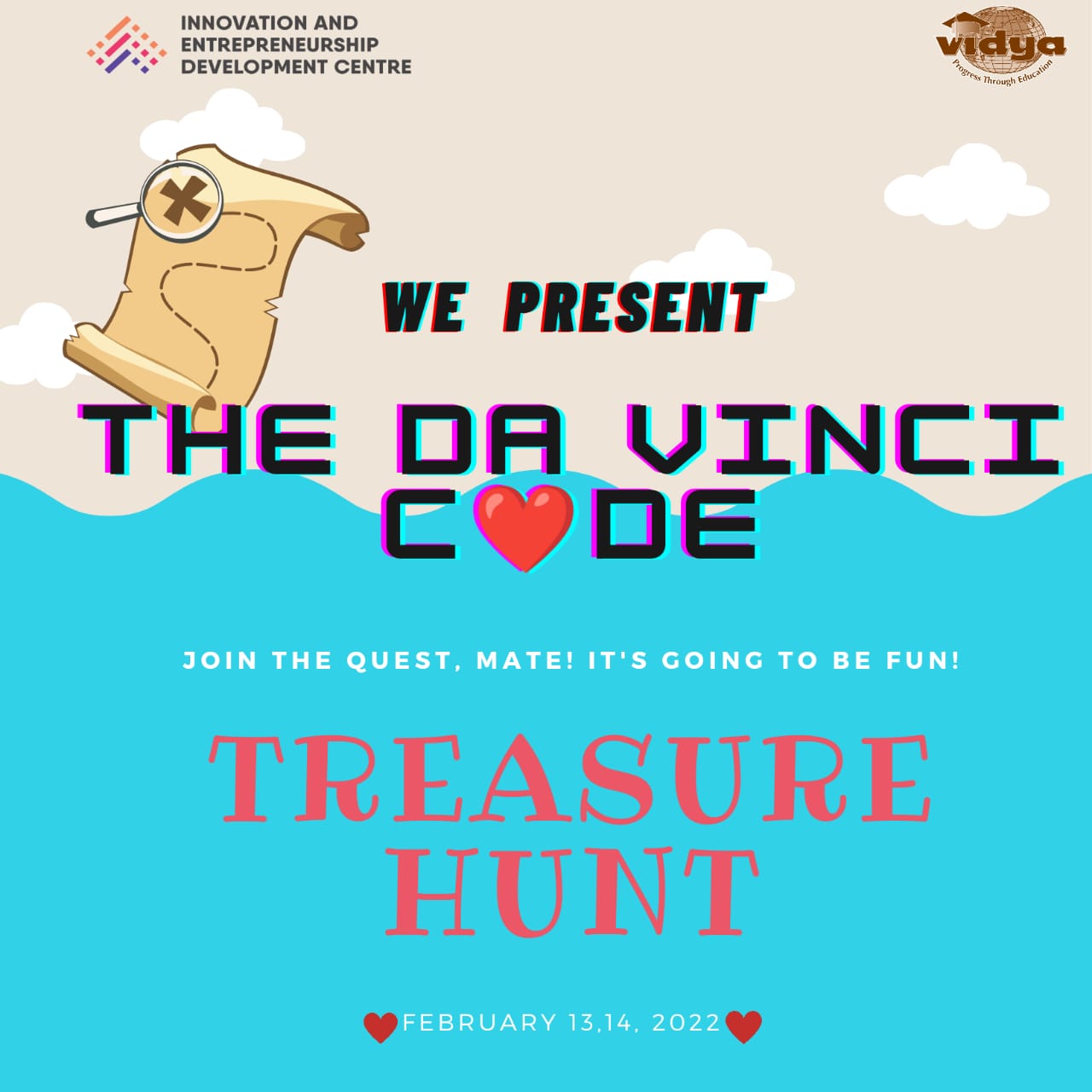 ---