MCA Dept announces "Chip-to-Net 7.1"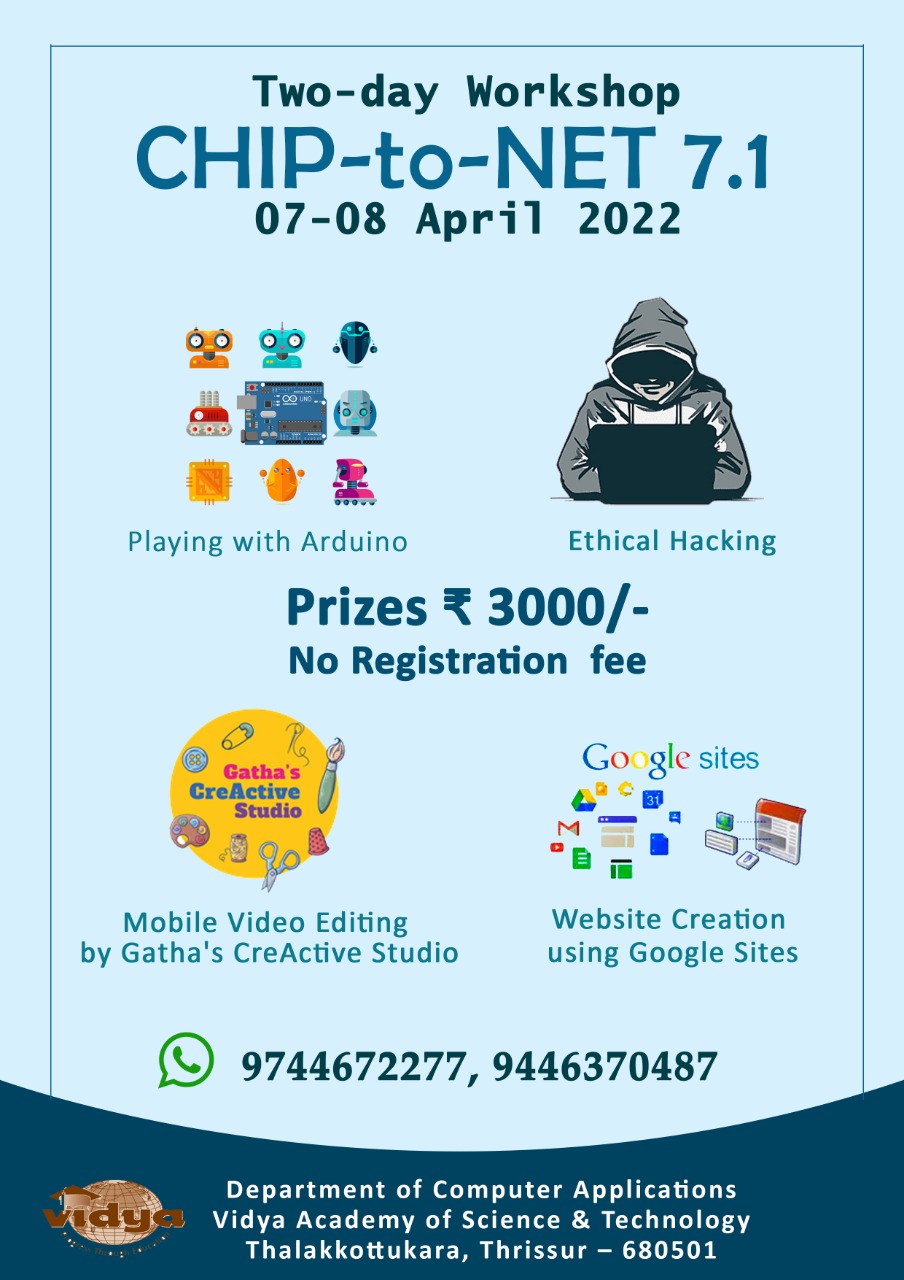 "Chip-to-Net" is a signature programme of the MCA Dept that has been running without break for the last seven years. It is a two-day fully hands on workshop for students of neighbouring arts and science colleges. The workshop, which is hugely popular among the faculty and students of the targeted colleges, used to be held in the Computer Lab of the Dept; but, due to the Covid pandemic, the workshop was conducted in the online mode in the year 2021. The Dept has announced the dates for this year's edition of the workshop as 7-8 April 2022 and has started receiving applications for participation in the workshop. The faculty and staff of the Dept are working overtime without leaving any stone unturned to make participation in the workshop a great experience for the participants.
An uninvited feedback
Here is a message received from Anto K G, a participant of the Chip-to-Net workshop held in 2019, on accidentally seeing the brochure of this year's workshop.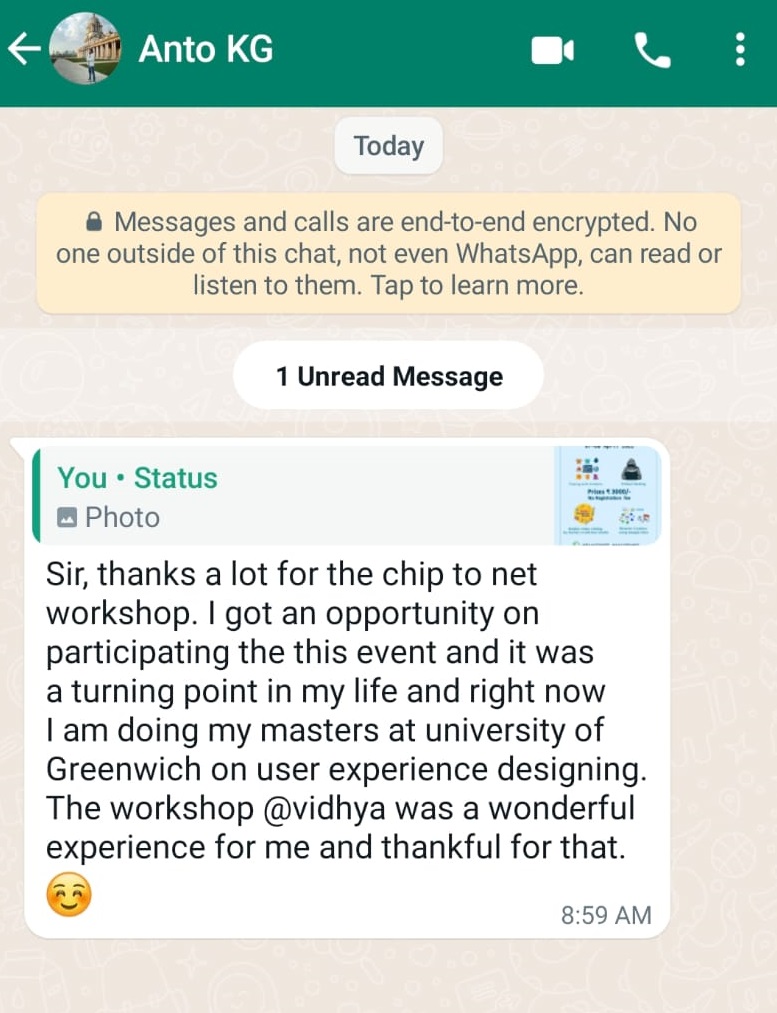 ---