CE Dept involves further in Rebuild Kerala Initiative of Kerala Govt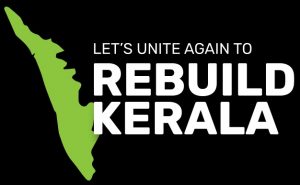 The CE Dept of Vidya has been playing an important role with  various activities connected with LSGD (Local Self-Government Department) projects as part of  the Rebuild Kerala Initiative (RKI). The activities include quality monitoring tests of roads in Wayanad District, Total Station survey of Toyakkavu-Venkitangu Road, Paris Road in Kandanassery, Athirappally Road, Thandilam-Manali Road, Punnayurkulam Road, Chittanda–Padinjattumuri Road, Kuranchery Road, Thali-Viruttanam Road, Aloor Road and Mathilakam Road. These activities were well  appreciated  and the Govt of Kerala gave sanction to the Dept to serve as the second tier in the quality control mechanism .
As per the request from Athirapally LSGD division, the second tier quality inspection of the Wet Mix Macadam (WMM) work of Ex-servicemen Road was carried out by three faculty members. Dr Abhilasha P S (Asso  Prof, CE Dept), Mr Kiran Babu A (Asst  Prof, CE Dept) and Mr Renjith R (Asst  Prof, CE Dept). The faculty members visited the site and conducted the  field test to investigate the quality of WMM work.
---