Vidya Kabaddi Team (Men) retains the APJAKTU Championship
Vidya has always  set specific objectives and activities for accomplishing  excellence in the field of sports as well and our students thrive for the best in sports field.
College Kabaddi Team – Men retained the APJ Abdul Kalam Technological University Championship for the second time. The championship was organised by KMEA Engineering college, Edathala during  11- 12 November 2022.
The Match
In the semi finals Vidya overcome the challenges of Govt. College of Engineering, Kannur. At the other end LBS Engineering College, Kasarkode over through Govt. Engineering College, Thrissur and got through the finals. In a thrilling encounter which was extended to tie breaker, Vidya clinched the Champions title with 61-57 score. Women team secured fourth place in the championship.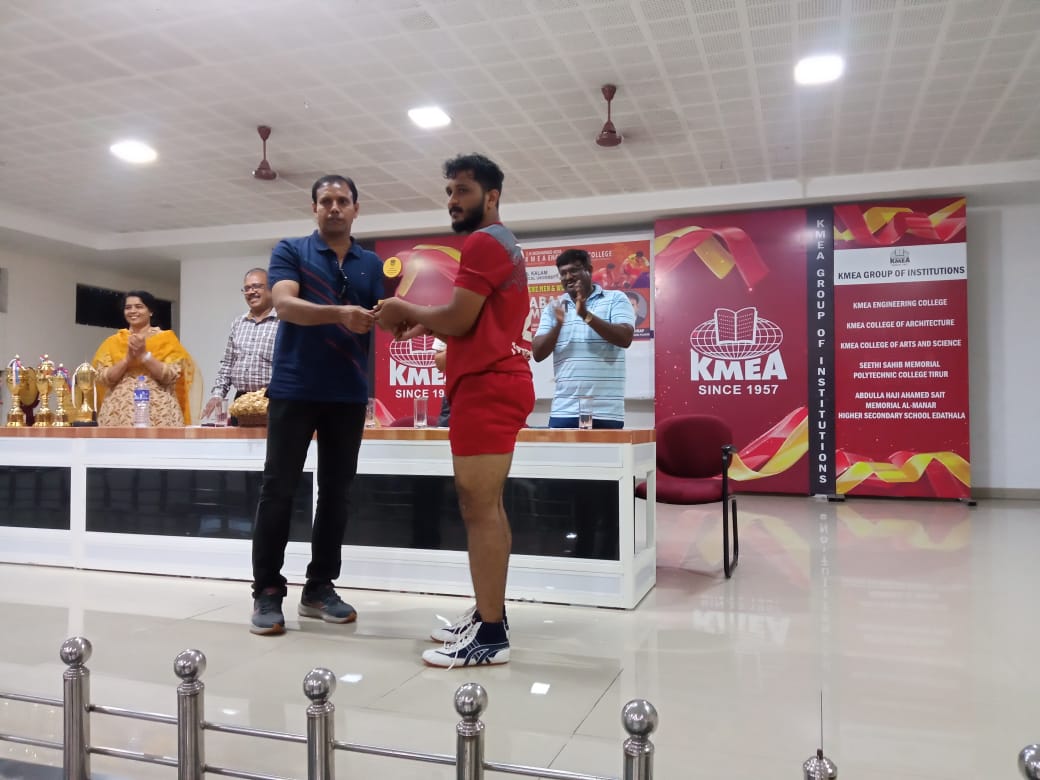 | | |
| --- | --- |
| Best Defender | Adarsh K P (S7, CE Dept) |
Kabaddi  Team – Men 

Students to represent APJAKTU Kabaddi Team in the South India Inter University Championship at Bangalore University, Bangalore

1

Adarsh K P

S7, CE Dept

1

Adarsh K P

S7, CE Dept

2

Sai Sayooj

S3, CSE Dept

2

Joel Joseph

S7, CE Dept

3

Muhammad Yazin

S5, ME Dept

3

Abijith E

S3, CSE Dept

4

Gopu Surjith

S7, CE Dept

4

Ima T S

S1, CSE Dept

5

Nikhil P H

S5, EEE Dept

6

Anirud K S

S3, ECE Dept

7

Adharsh K S

S5, CE Dept

8

Abijith E

S3, CSE Dept

9

Hrithik Sukumaran

S7, ME Dept

10

Joel  Joseph

S7, CE Dept

11

Athul Krishna  V A

S5, CE Dept

12

Gagan Udyuth

S3, CSE Dept
The Editorial Team of News & Events joins the entire Vidya family in extending hearty congratulation to the winners on this commendable achievement and wishing all the best to the next level to triumph over the new challenges and emerge triumphant!!!